Lotsa Laffs Photo Booths had the recent pleasure of celebrating the holiday season with Foxdale Village at the State College Ramada Hotel and Conference Center. Foxdale Village chose a charming 2×6, 4-picture red snowflake and white snow border for the night's picture posing activities. An amusing array of Christmas hats, glasses and handheld props were available for guests while posing behind the Lotsa Laffs Photo Booths BIG camera. Lighthearted enthusiasm ensued as guests stepped behind the BIG camera and posed for pictures. Lotsa Laffs Photo Booths captured the sweet smiles along with the silliness of the holiday season.
Foxdale Village offers a holistic approach in providing services for older retirement people and was modeled after Quaker-directed communities existing in southeast Pennsylvania. They have been in existence in the State College community since 1990. Foxdale offers an assortment of apartments or cottage homes for older retirement people to live in. Besides living within the community, residents have a chance to meet others, participate in educational lectures or classes, work out together, and dine together. Transportation is also available to attend appointments and go shopping.
Foxdale Village also offers residents living in the village wellness opportunities and have onsite physical therapy if needed. All retirement people have an opportunity to participate in State College Area School District and Penn State educational classes. Penn State offers retirees who enjoy learning to take classes through the Osher Lifelong Learning Institute (OLLI). Many OLLI classes are held right in Foxdale Village. Besides classes, OLLI also offers trips to dinner theaters, hiking or joining a reading group. Foxdale Village has a great deal to offer people who are contemplating a move to a retirement community and continue to grow and thrive.
Thank you Foxdale Village for choosing Lotsa Laffs Photo Booths to be a part of your holiday season!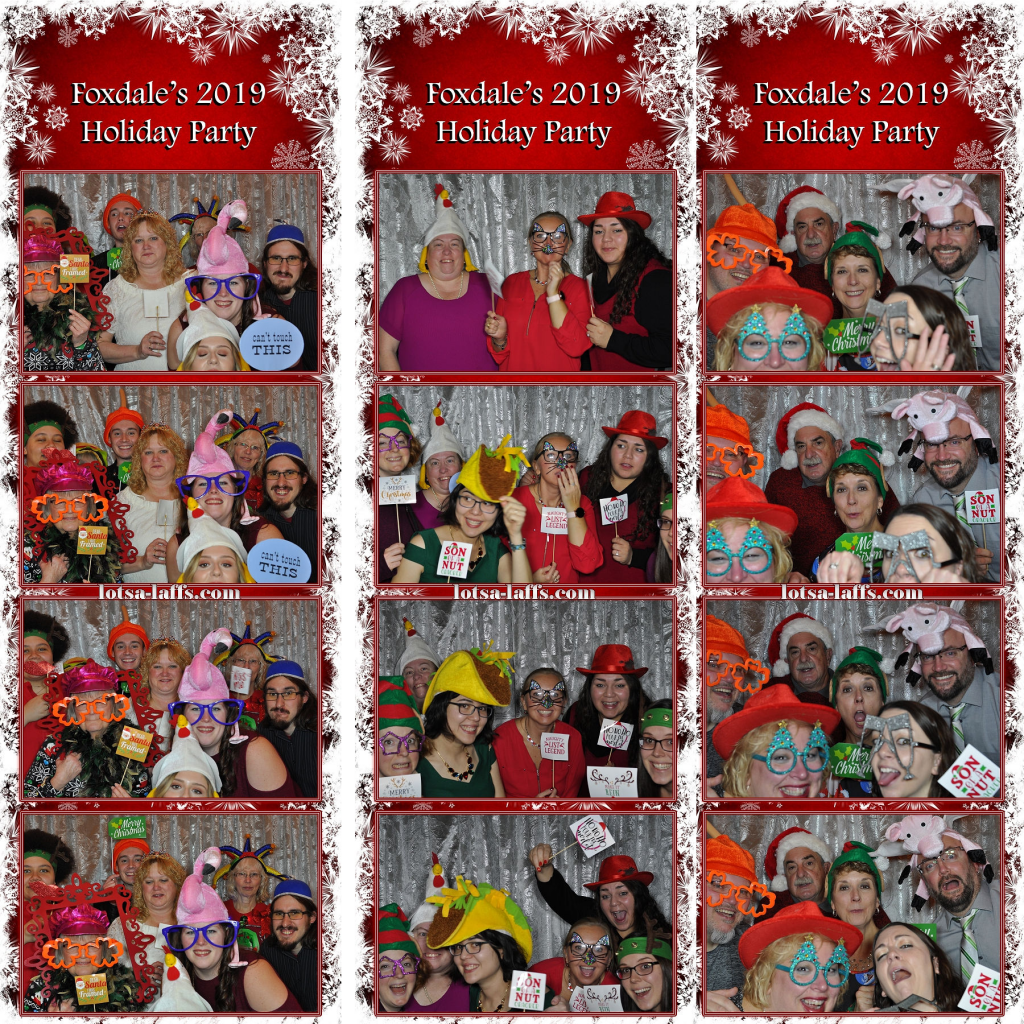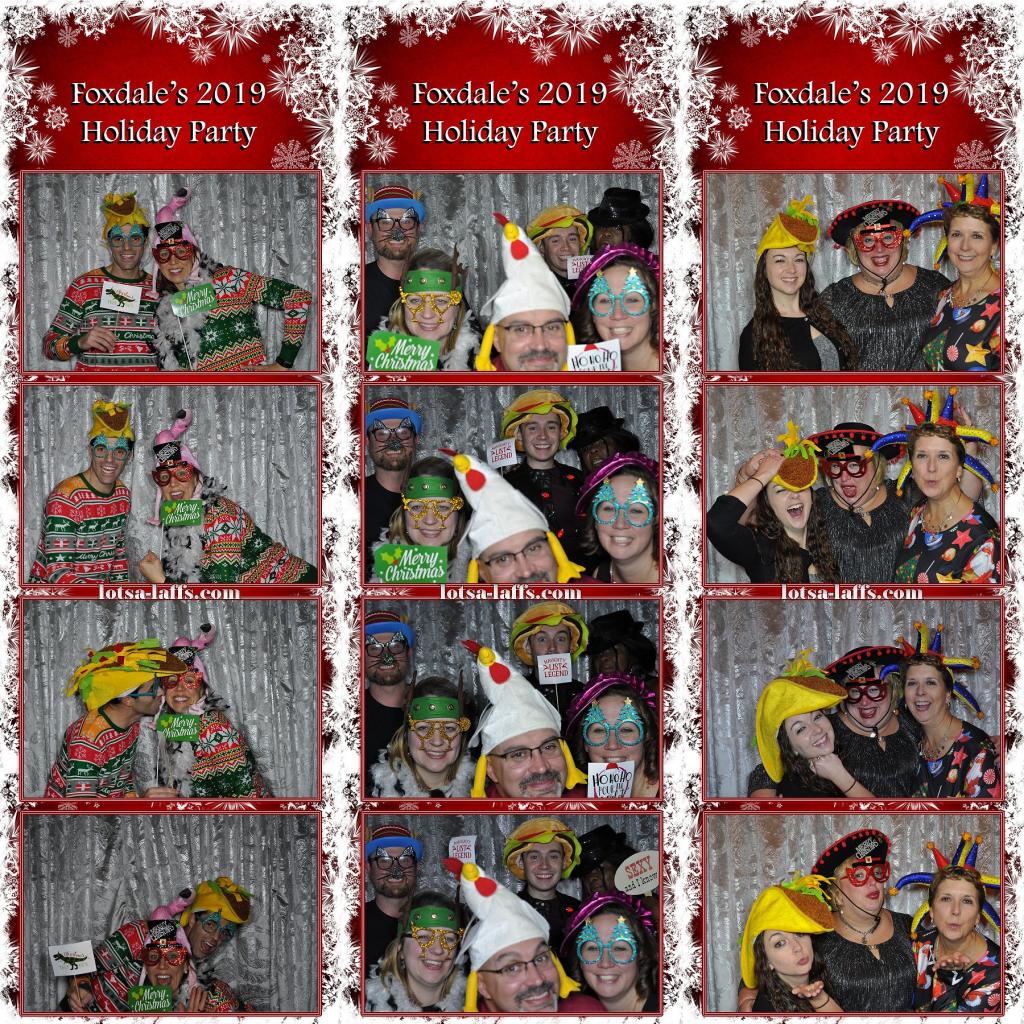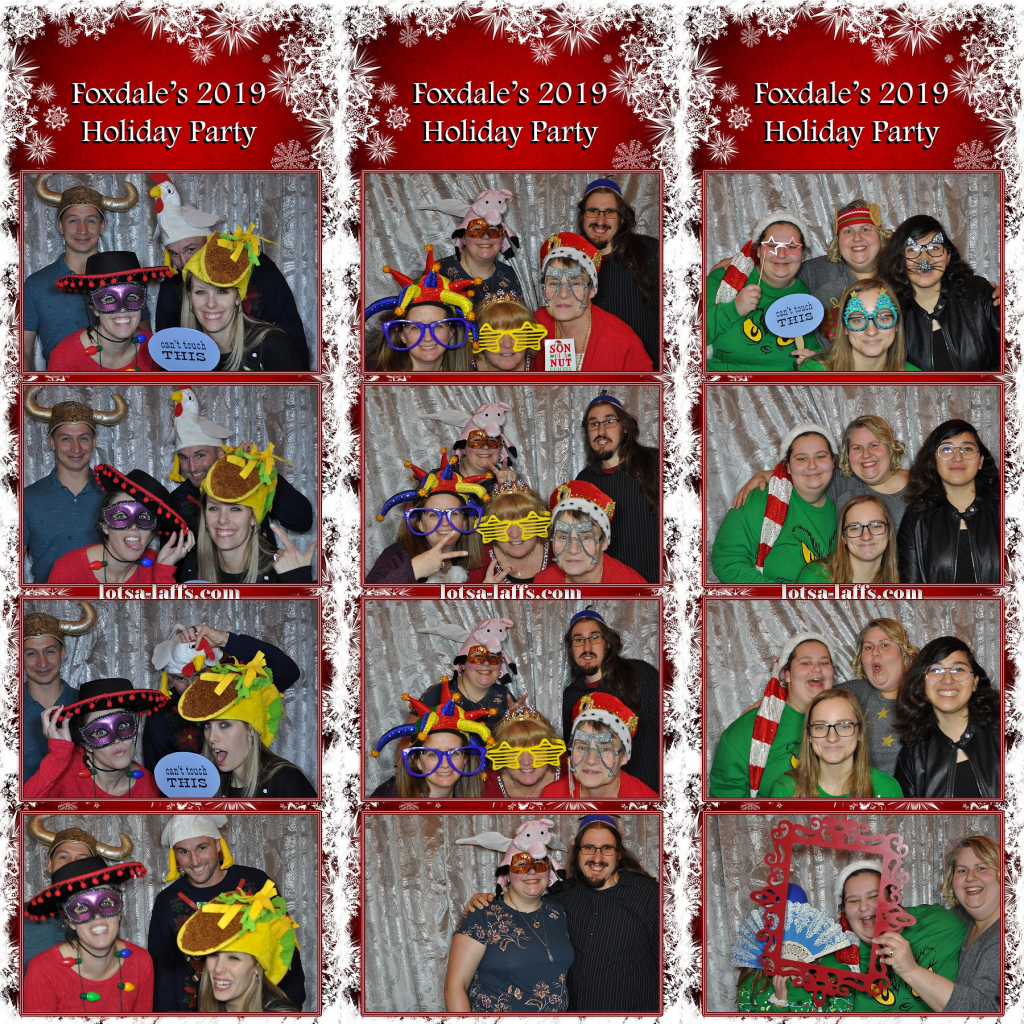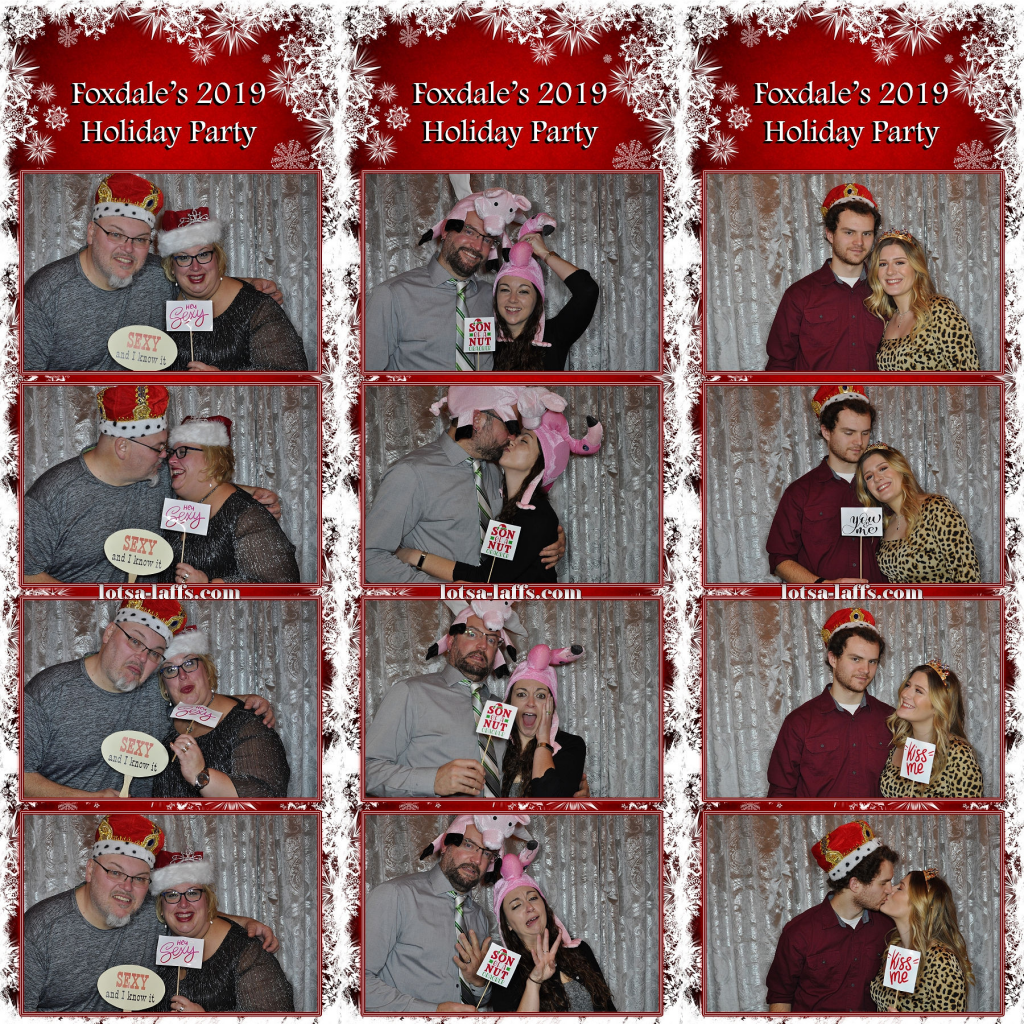 All photos in this blog post by Lotsa Laffs Photo Booths. Copyright © 2019. All rights reserved.