Lotsa Laffs Photo Booths had the pleasure of providing photo booth fun for the various grand opening events held at the new Bellefonte area GIANT grocery store located in Benner Township.  The Benner Township GIANT crew marked the holiday season before the grand opening of the new GIANT grocery store.  And We Danced DJ Entertainment provided music while Lotsa Laffs Photo Booths took some awesome photos of GIANT employees, family, and friends.   A day after the grand opening of the Benner Township GIANT, Lotsa Laffs Photo Booths provided some awesomely, enjoyable photos with Santa for GIANT customers and crew.
Lotsa Laffs Photo Booths created a 2×6, 3 picture photo booth template with the GIANT logo for the holiday party. Santa's border was a 2×6, 4 picture photo booth template emphasizing Santa flying through the night-time sky delivering presents. Holiday hats, glasses, and signs were available for folks. GIANT provided a special backdrop for the holiday party alongside GIANT signs in commemoration of the new Benner Township GIANT. Santa's backdrop was a blue and white winter wonderland of snow and Christmas trees.
For the holiday party and exciting photos with Santa, young and old were not shy to step behind the camera. Many folks took photos with and without props. A few adults sat on Santa's lap and delivered a kiss to Santa's cheek. Other adults held signs saying if they were naughty or nice. Santa even got into the pleasure of making fun-loving faces while posing for the camera. It was an incredible photo booth experience to see the amusing side of Santa. Santa made sure to ask everyone what they wanted for Christmas and if they had been nice or naughty throughout the year. He was checking his list throughout the time he was visiting the Benner Township GIANT.
Thank you, Benner Township GIANT for allowing Lotsa Laffs Photo Booths to be part of your amazing grand opening events!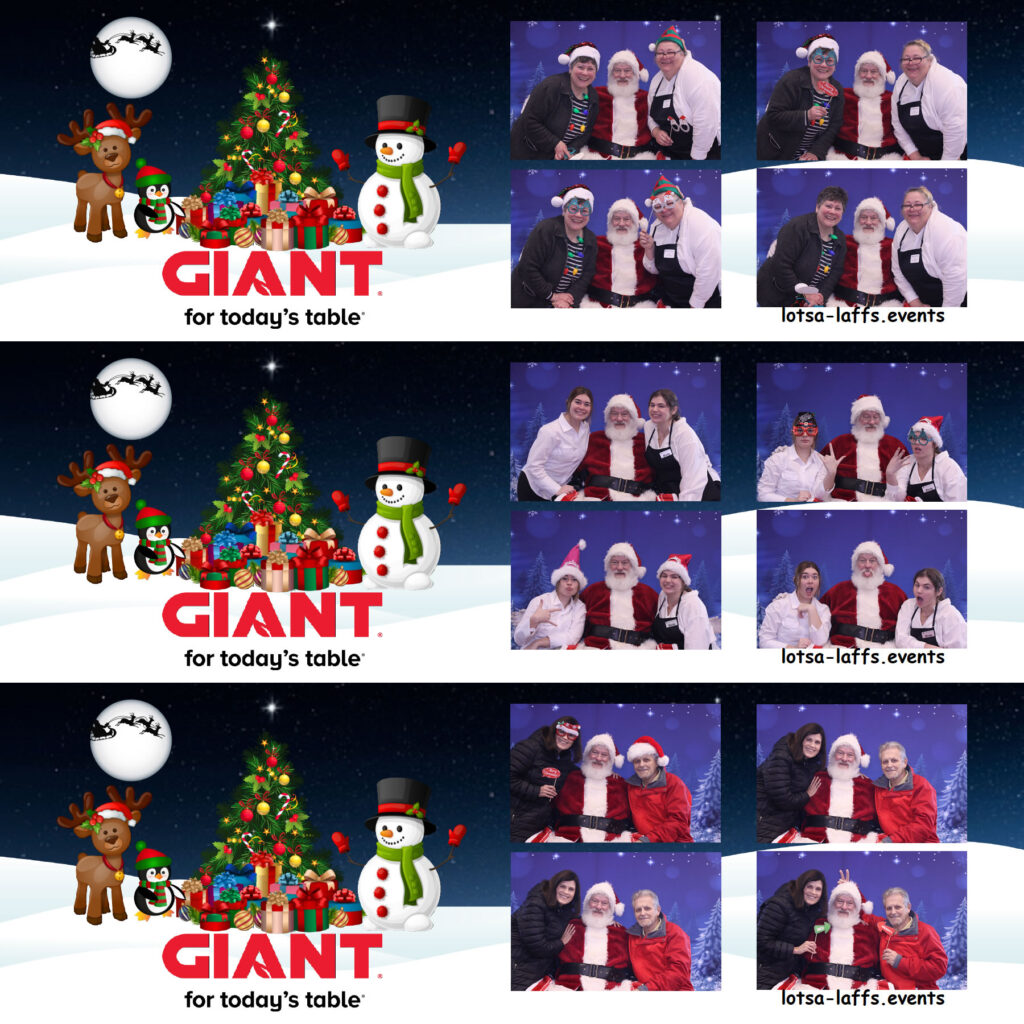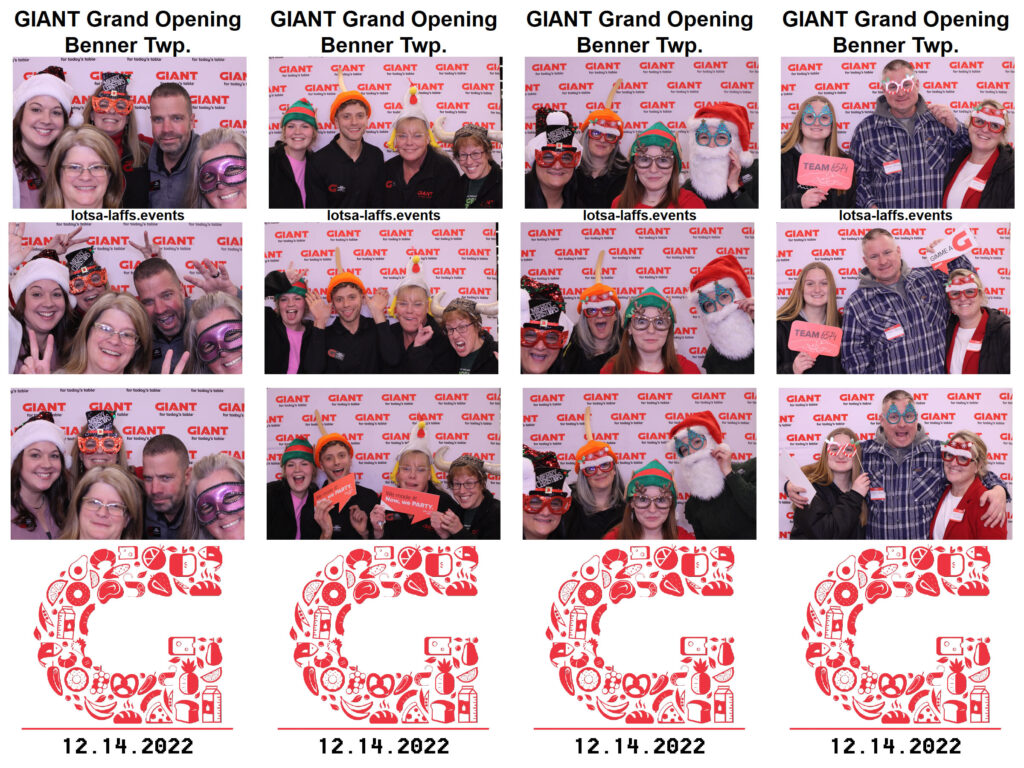 All photos and content in this blog post by Lotsa Laffs Photo Booths. Copyright © 2022. All rights reserved.