Alexandra and Summer sure know how to throw a party a year after they exchanged wedding vows, and Lotsa Laffs Photo Booths was partying along with the happy couple and their guests at the Days Inn by Wyndham Penn State. The couple renewed their vows in the Days Inn's atrium, had the ultimate moment of being introduced as a newly mated couple, a wonderful dinner, excitement dancing together as newlyweds and fun taking pictures with each other, family and guests with Lotsa Laffs Photo Booths.
The newlyweds are big Penn State football fans! Guests were given Penn State pom poms to laud the arrival of the happy couple and to cheer the newlyweds favorite team to victory in the coming months. They also had a white football helmet with a marker available for guests to sign and deliver messages to the mated pair.
Alexandra and Summer opted for Lotsa Laffs Photo Booths Silver Sparkle photo booth backdrop – it looked very snazzy and placed the photo booth picture emphasis on the guests having fun behind Lotsa Laffs Photo Booths' BIG Red camera. Since blue and white were the colors that meant so much to the happy couple, they chose a 4×6, landscape, 4-picture, blue and white zigzag photo booth border.
Guests were able to outfit themselves in amusing hats, teasing boas, mischievous glasses and delightful handheld lips or mustaches. The pièces de résistance were the special wedding signs for the event. Guests were not shy behind the camera. The more the merrier. It was fantastic to see the Mrs. and Mrs. kiss behind the camera while holding the sign stating, "Meet the Newlyweds."
Thank you Alexandra and Summer for allowing Lotsa Laffs Photo Booths to capture some stunningly funny and beautiful photos that will leave everyone fondly smiling and reminiscing about your wonderful day!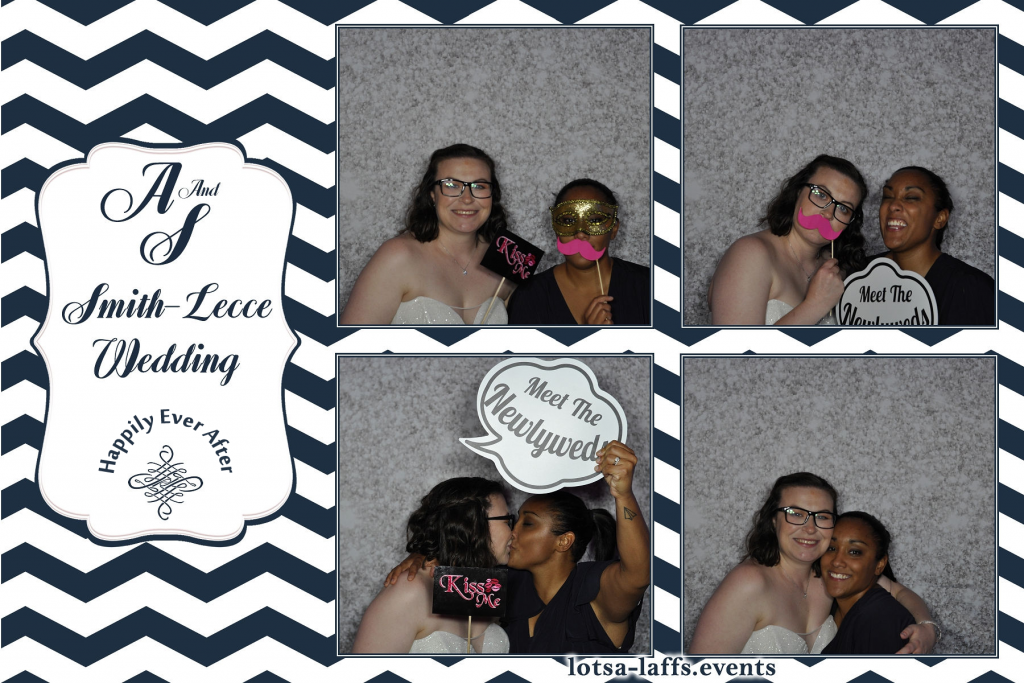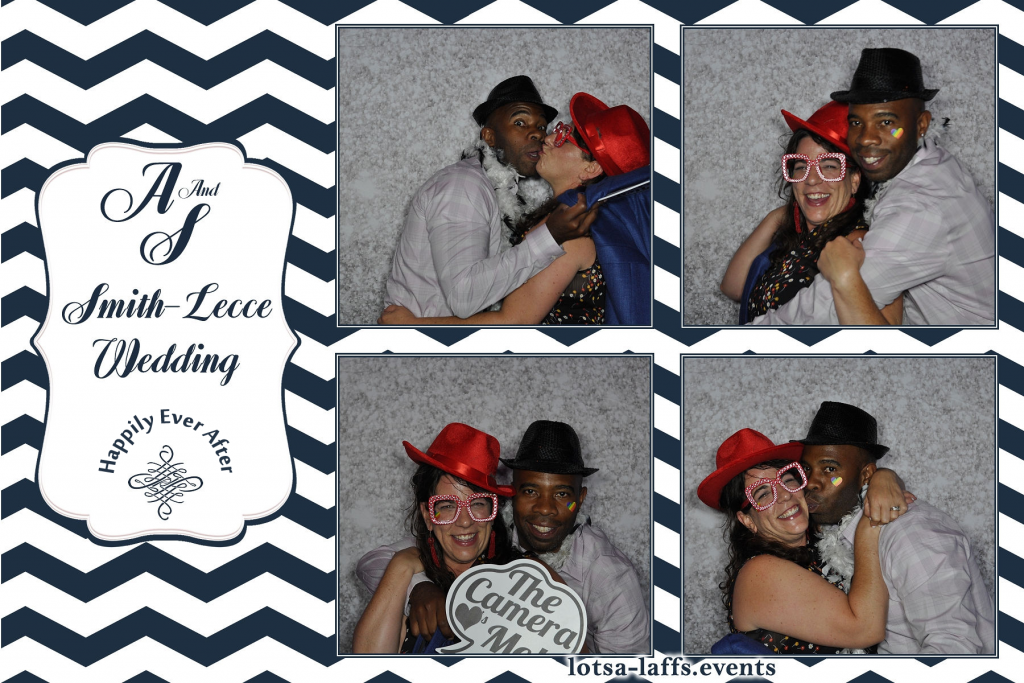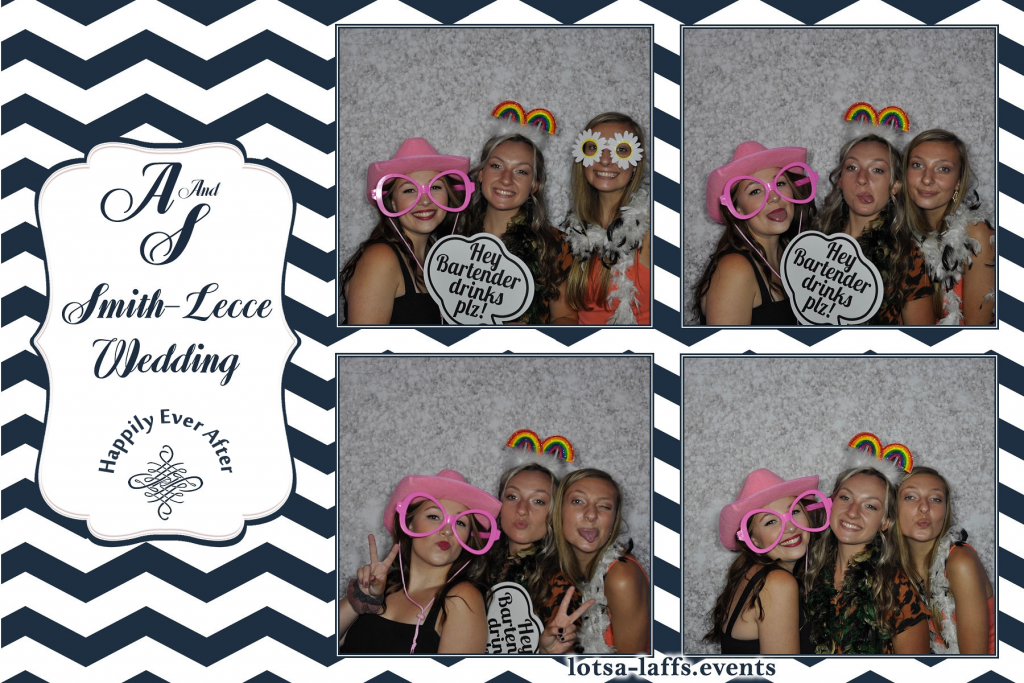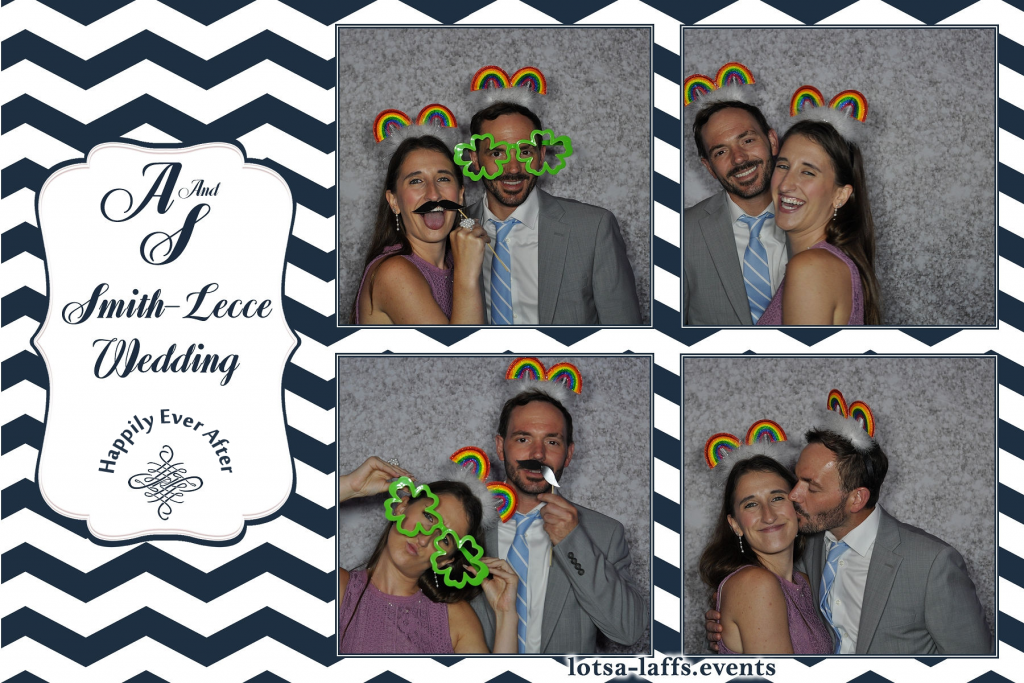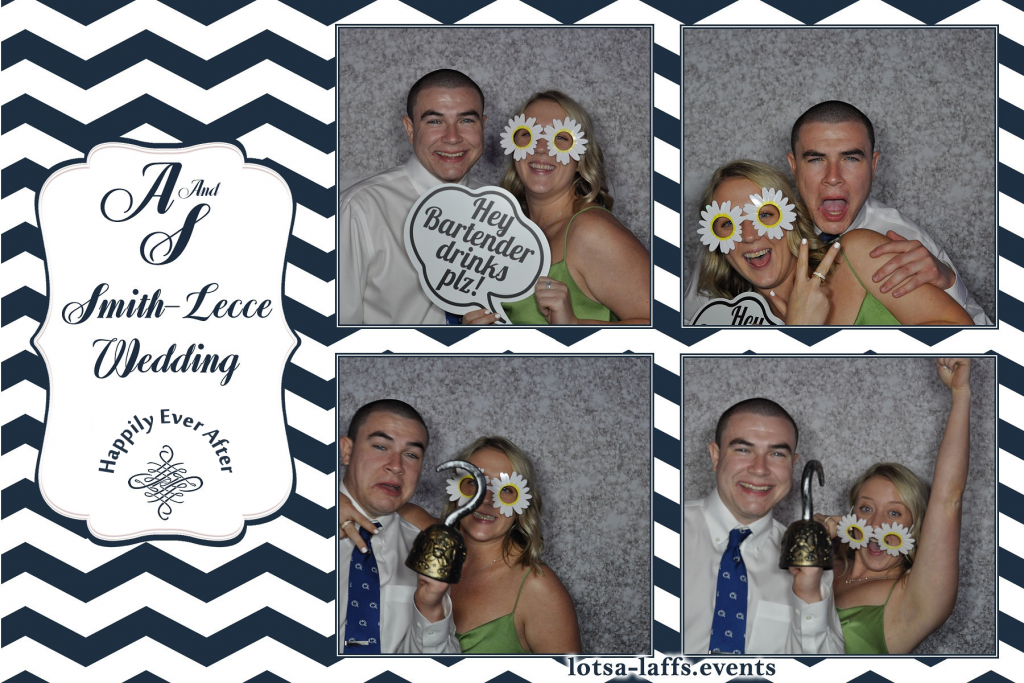 All photos and content in this blog post by Lotsa Laffs Photo Booths. Copyright © 2021. All rights reserved.