Lotsa Laffs Photo Booths spent a fantastic night with Penn State's Pi Beta Phi Fraternity for Women as they celebrated their Sweetheart Formal at Mad Mex the night before Valentine's Day. The Pi Beta Phi ladies were dressed to impress in various shades but predominantly in pinks, reds and white in celebration of the Valentine holiday. The ladies were escorted to the festivities by their significant others and were greeted by a DJ spinning danceable club hits. Mad Mex had a marvelous array of food available for the girls and their sweethearts, but no one could pass up a picture opportunity at the Lotsa Laffs Photo Booths photo setup.
Pi Beta Phi picked a beautiful 2×6, 4-picture, pink border designed by Lotsa Laffs Photo Booths that was enhanced with hearts, kisses and hugs for the event. Guests picked from an array of hats, hand-held Valentine props, masks, boas, glasses, and frames to dress themselves before heading behind the camera. Since there were four shots, and limited time between shots, guests grabbed a few extra props to change between sets. Guests were continuously smiling, posing and wowing the crowd with their awesome photo ideas. One couple jumped into their significant others arms and posed for a picture in the carrying-the-bride-over-the-threshold style.
Pi Beta Phi Fraternity for Women promotes friendship, enriches members lives through community service, cultivates leadership among its members, and develops the intellect and integrity of their women members. The girls joining the women's fraternity are afforded many benefits that include honor and respect, personal and intellectual growth, philanthropic service to others, sincere friendships, integrity and lifelong commitment. Members are part of a sister network that helps the girls grow personally and professionally throughout their lives. Pi Beta Phi members are very concerned with literacy and promote the need to read. Opportunities are available for members to receive scholarships as undergraduates, graduates and furthering their education with continuing education opportunities. In 2017 the chapter celebrated 150 years! If you are a young woman looking for a women's fraternity at Penn State, take a look at Pi Beta Phi.
Thank you Pi Beta Phi for allowing Lotsa Laffs Photo Booths to be a part of your 2019 Sweetheart Formal!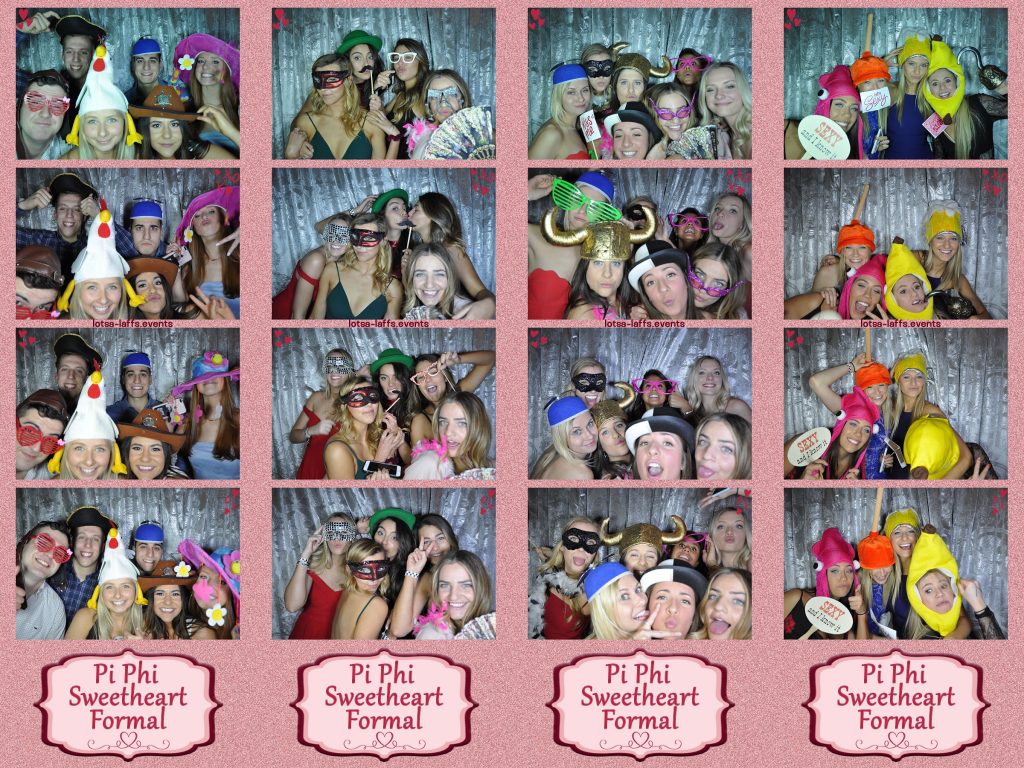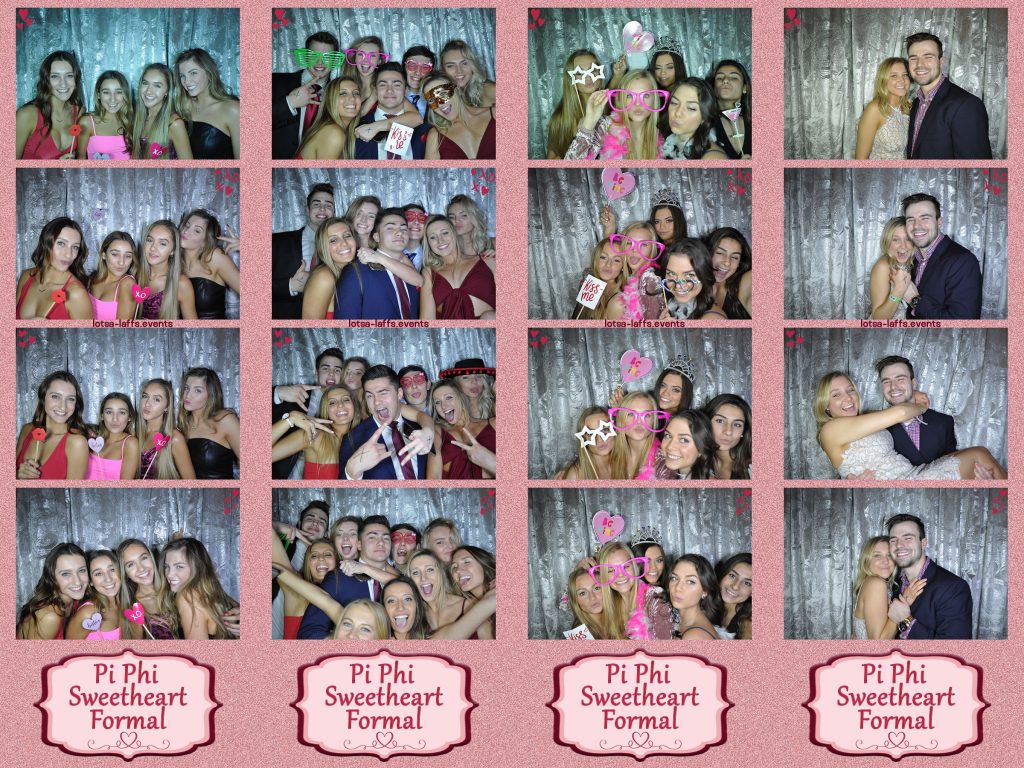 All photos in this blog post by Lotsa Laffs Photo Booths. Copyright © 2019. All rights reserved.