Lotsa Laffs Photo Booths had an awesome night with the Grace Prep students and their guests as they celebrated their 2020 prom at Marrara's Mountain Lodge on a glittering, sparkling, starry Saturday night. Grace Prep's prom committee chose an exquisite 2×6, silver, 4-picture border with a bold red text to highlight this year's event. The young women wore a variety of colorful full-length evening gowns, above the knee gowns or a play on short and long gowns. Young men were clad in trendy and colorful tuxes alongside debonair suits. All the guests of the 2020 prom were excited, eager to dance, and take pictures at Lotsa Laffs Photo Booths BIG camera!
Grace Prep students, guests and chaperones were eager to step behind the BIG camera to begin taking pictures. Props were flying as quests quickly donned new hats, boas and glasses in the ten second time interval between pictures. Even though the line was long at times for pictures, everyone was giggling, helping people find some fantastic props and sometimes photobombing their friends' amazing pictures. Guests did not only take home one photo strip, but a few. They posed with their significant others and also with good friends. A few guests jumped into someone's arms and posed for a picture in the carrying-the-bride-over-the-threshold style!
Grace Prep High School is a private, Christian school located in State College, PA. There are approximately seventy students in grades nine through twelve attending Grace Prep, and the student to teacher ratio is 5:1. Grace Prep is a member of the Allegheny Christian Athletic Association (ACAA), and they participate in soccer, basketball and track for both girls and boys. Students attend weekly bible classes and chapel. Grace Prep's commitment to its students and education is based upon their commitment to God and his graces.
Thank you Grace Prep for choosing Lotsa Laffs Photo Booths to be part of your 2020 prom!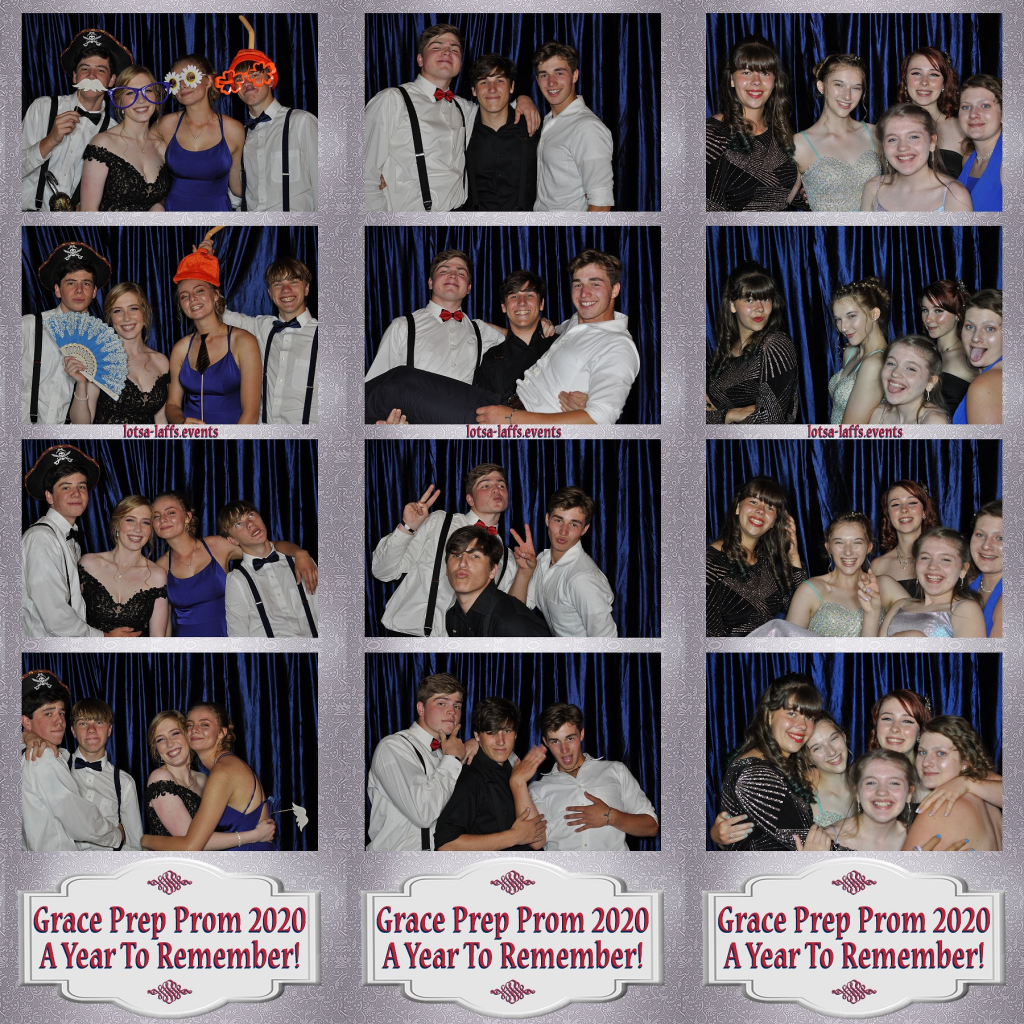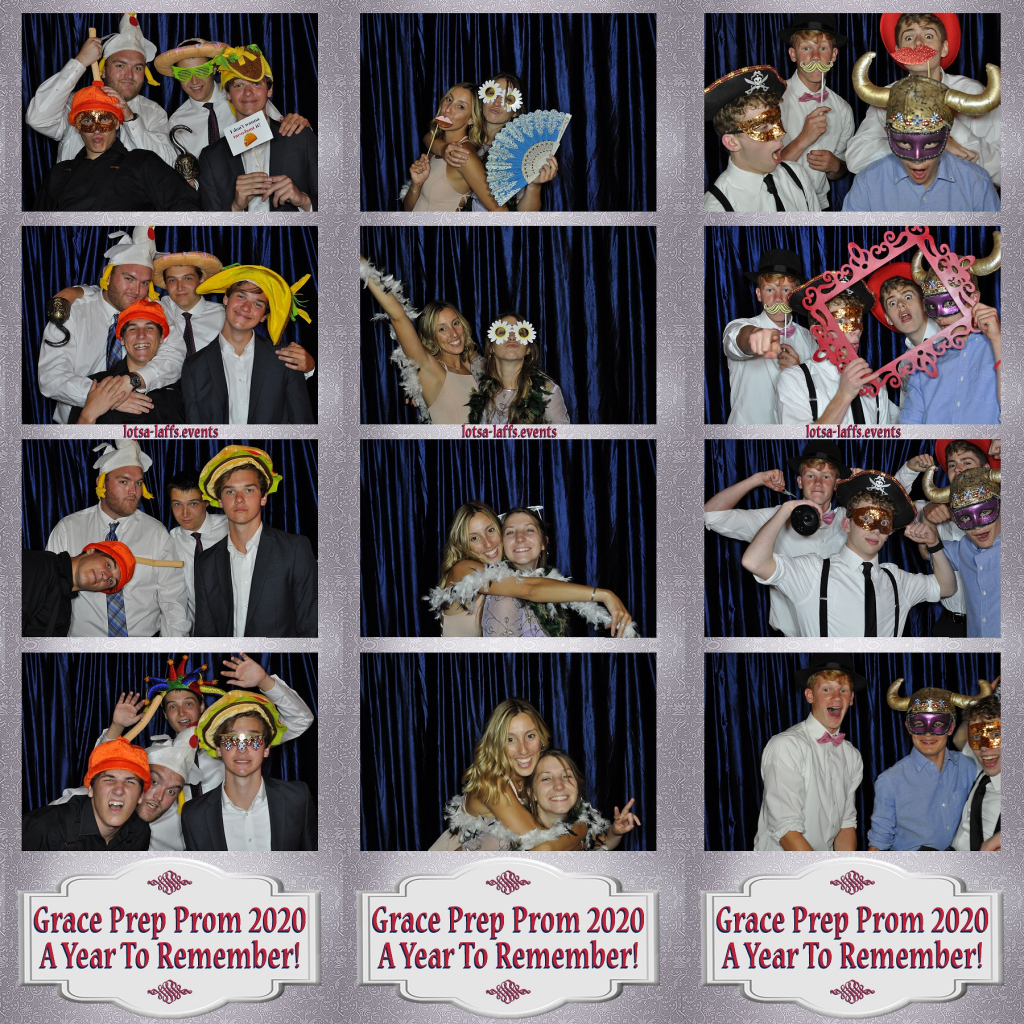 All photos and content in this blog post by Lotsa Laffs Photo Booths. Copyright © 2020. All rights reserved.