Lotsa Laffs Photo Booths had a delightful time celebrating the marriage of Jeffery and Amber at the Greenland's Lodge of Spruce Creek located in Alexandria, Pennsylvania. Pastor Ryan Smith married the couple on a beautiful sunlit day. Amber wore a lovely mermaid style, sleeveless wedding gown. Her bridesmaids were adorned in knee length, light blue, sleeveless dresses. Both the bride and her bridesmaids donned cowboy boots with their attire. Jeffery and his groomsmen were adorned in white shirts, brown vests, light blue ties and jeans. The bridal couple had a down-home country style wedding!
The couple chose a 2×6, 4-picture, blackboard style border embellished with a mason jar filled with baby's breath. Lotsa Laffs Photo Booths had a steady line of guests posing for pictures. Amber, her maid of honor and ring bearer were the first to step behind the camera that night. Jeff and his siblings gathered the younglings for pictures with their grandfather. It was awesome to see the kids held in their parents arms arrayed around their grandfather. Lotsa Laffs Photo Booths was a great child minder for the kids. They could not pass up posing for pictures!
The night was festive and full of laughter and love while watching these kids pose with props behind the Lotsa Laffs Photo Booths BIG red camera. Not only were the little ones having fun with the various hats and glasses, the older kids were also checking out the prop selection for their own pictures. Many of the families were so happy to fit large groups behind the camera. Smiles adorned all faces that night!
One picture topped the cake as the best photo prop of the night! After Jeffery and Amber cut the cake and fed each other a piece, Jeffery was naughty and smashed the cake in Amber's face. As she was walking by the Lotsa Laffs Photo Booth, we suggested remembering her face with a fun photo! As cake was dripping onto the floor, Amber flashed her fun loving smile of the event for the BIG red camera. She was a real trooper with all that frosting and cake on her face. Lotsa Laffs Photo Booth wishes we had props simulating the dripping icing and cake smears, but we have to work with actual cake and icing to achieve this effect.
Thank you Jeffery and Amber for allowing Lotsa Laffs Photo Booths to capture some spectacular, funny and striking pictures that will leave everyone fondly smiling and reminiscing about your wonderful day!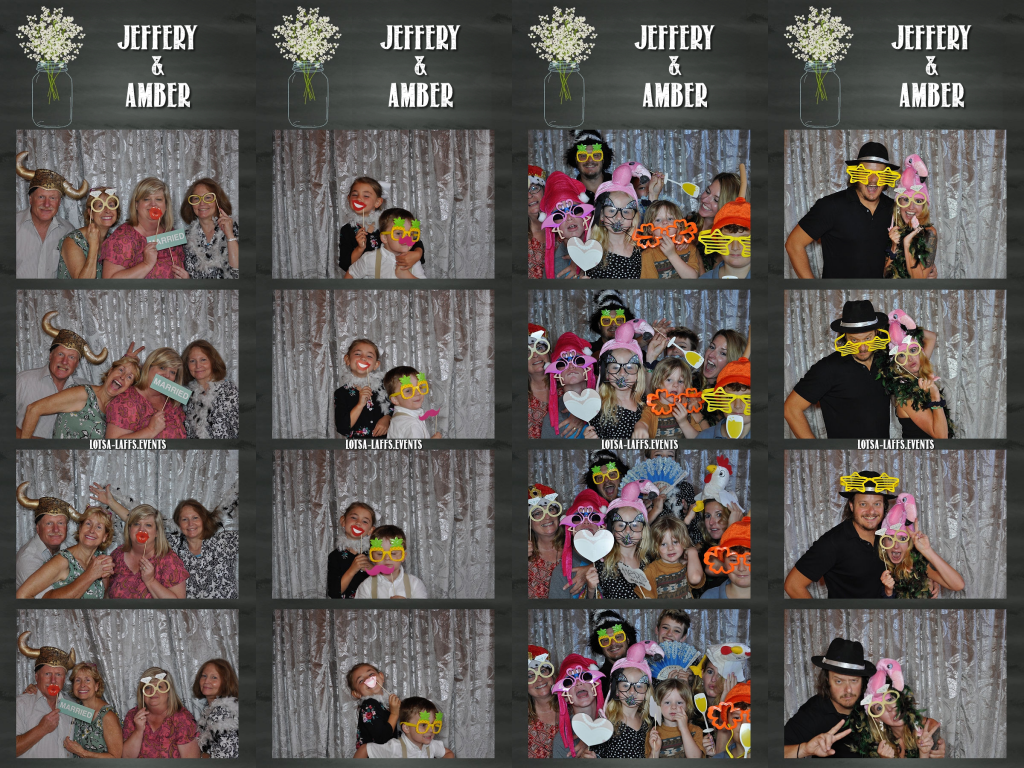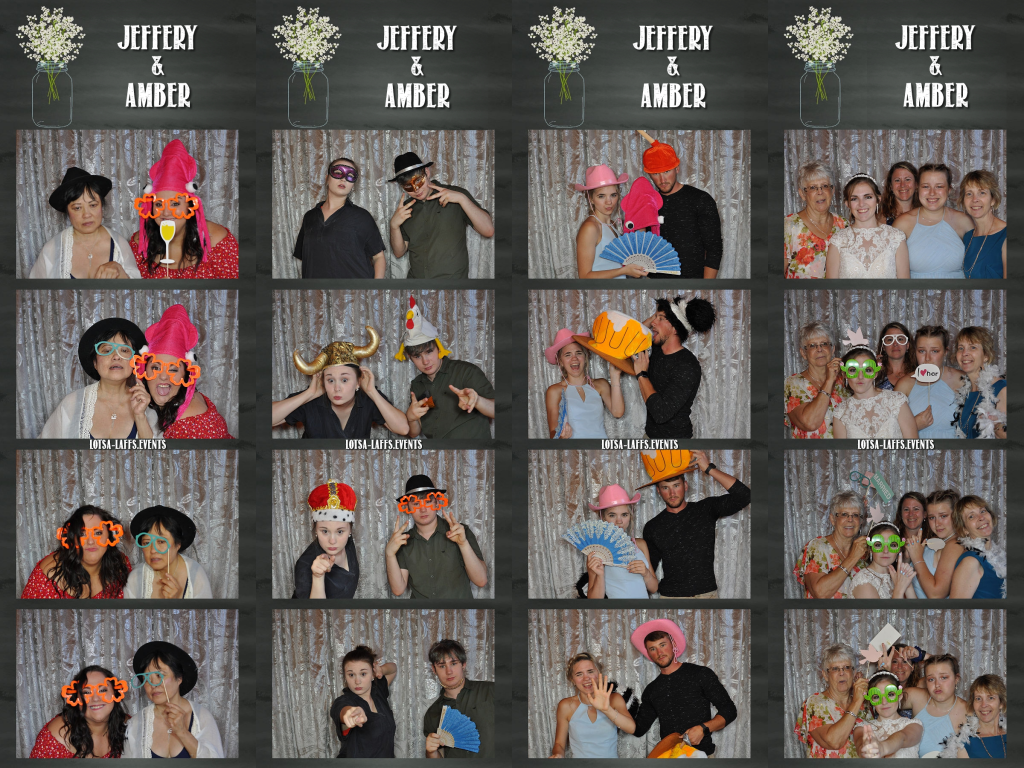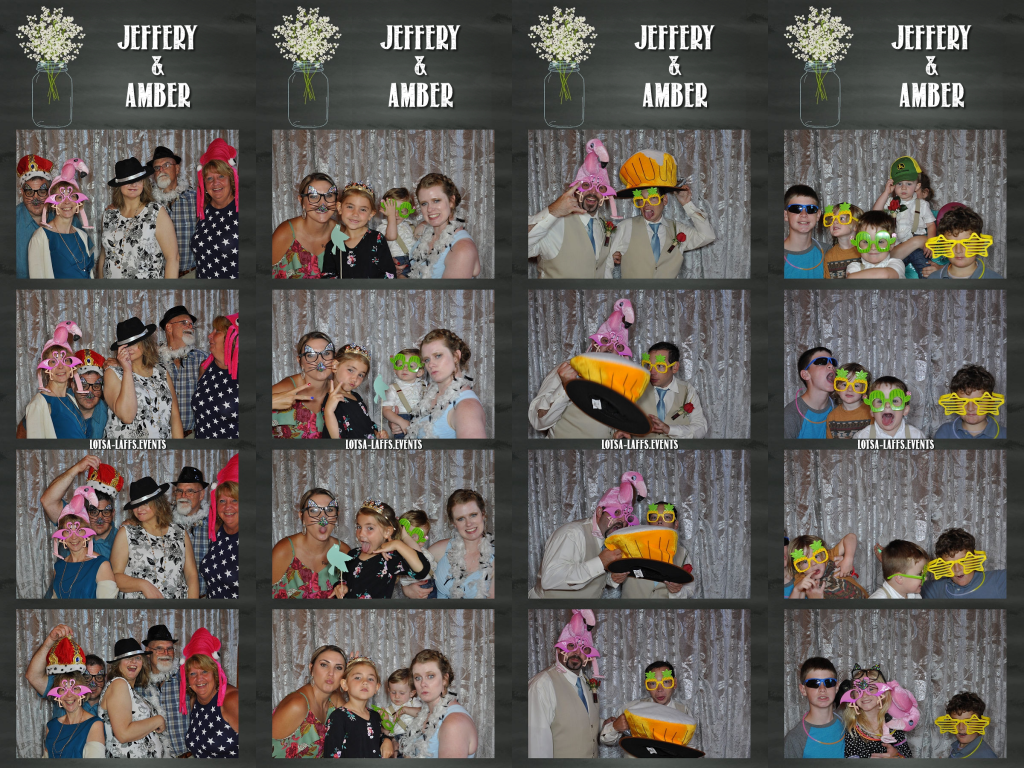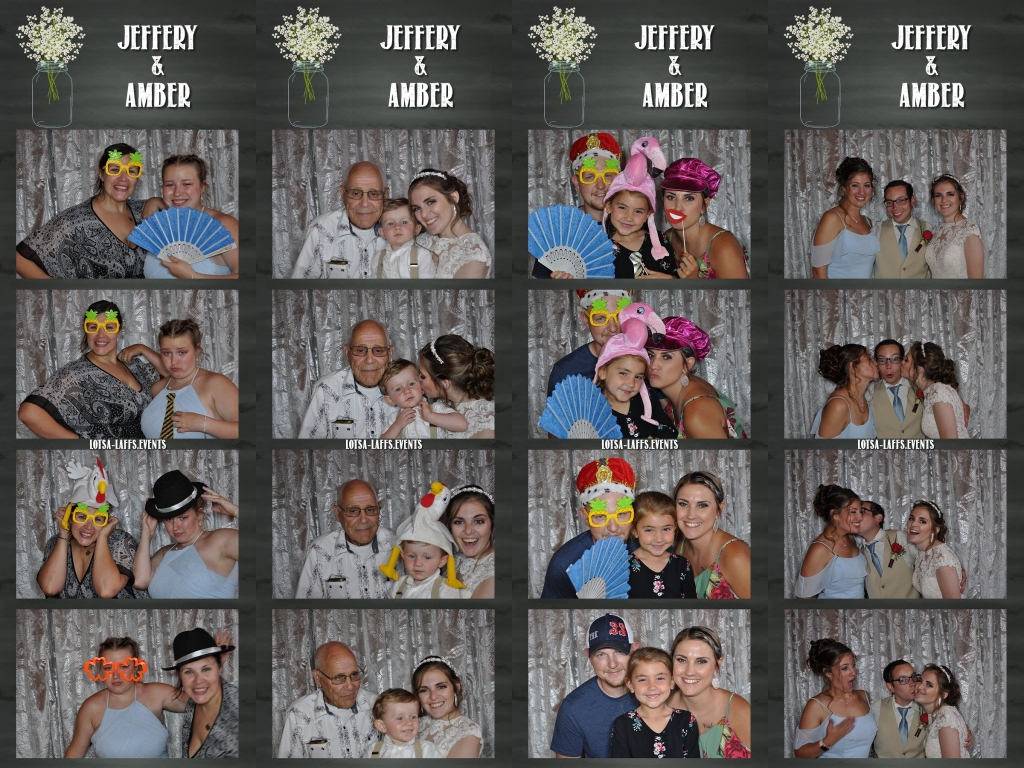 All photos and content in this blog post by Lotsa Laffs Photo Booths. Copyright © 2020. All rights reserved.