Lotsa Laffs Photo Booths had a great time at the Nittany Lion Inn on December 2nd with Penn State's Graduate and Professional Student Association as they held their annual Winter Gala. This is the third year we have had the pleasure of working with this organization, and they know how to party and have a great time!
After dinner, guests were eager to dance to the grooves of And We Danced DJ Entertainment and pose for the camera. Guests were eagerly grabbing hats and props while mugging for their picture at the photo booth. Many people made sure to take a picture with their significant other. Then the tide changed. Groups started to build with friends trying to outdo each other with the hilarious props! We were laughing so hard as people squished behind the camera. Photo bombing was the norm later in the night as guests kept the hilarity soaring. No one wanted to leave at the end of the night. We have to wait until next year to party again with these fine people.
Penn State's Graduate & Professional Student Association's 2017 Winter Gala was a roaring success! Each year is better than the last! Lotsa Laffs Photo Booths enjoys working with them each year. Can't wait for 2018! See you next December!!!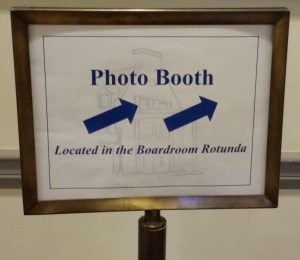 Hey – It's Down This Way To The Right!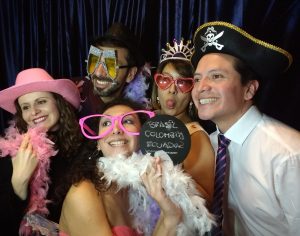 Excellent Smiles!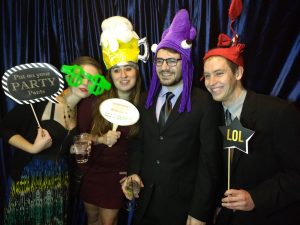 Loads Of Fun!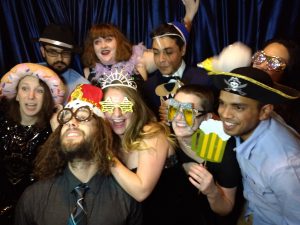 Sure Beats Watching TV!
All photos in this blog post by Lotsa Laffs Photo Booths. Copyright © 2017. All rights reserved.