Lotsa Laffs Photo Booths was celebrating alongside the happy couple and their guests at the The Penn Stater Hotel & Conference Center for Jacob and Colleen's wedding celebration.  Reverend Stephen Hicks performed the wedding ceremony for the excited couple.  Jacob and Colleen then had the once in a lifetime moment of being introduced as a newly married couple, their first dance, a wonderful dinner, enjoyment dancing together as newlyweds with And We Danced DJ Entertainment, and merriment taking pictures with their family and guests with Lotsa Laffs Photo Booths' BIG Red Camera.
Jacob and Colleen chose the theme of Beauty and the Beast for their wedding.  The newlyweds opted for Lotsa Laffs Photo Booths gold mermaid photo booth backdrop which was gorgeous with their photo booth template design.  Jacob and Colleen chose a red and gold, deco, 2×6, with 4-pictures photo booth border template design to highlight the guest's awesome pictures.  The border colors were symbolic of the spectrum predominantly seen in Beauty and the Beast. 
Guests were very eager to step behind the BIG Red camera to pose for pictures. Funny hats, big glasses, boas, lips, mustaches, and the ever-favorite wedding signs were used to create novel snapshots. Young guests had fun posing with some silly props behind the camera. Jacob and Colleen also took time to pose with each other and with their family and friends. The photo booth line always had several guests waiting to step behind the BIG Red camera. It didn't matter how many folks wanted to step behind the BIG Red camera be it one, two, or eight, all huddled behind the camera making outrageous faces that will have Jacob and Colleen laughing in the years to come.
Thank you, Jacob and Colleen for allowing Lotsa Laffs Photo Booths catch some lighthearted, fun, and awesome photos that will leave everyone fondly smiling and reminiscing about your wonderful day!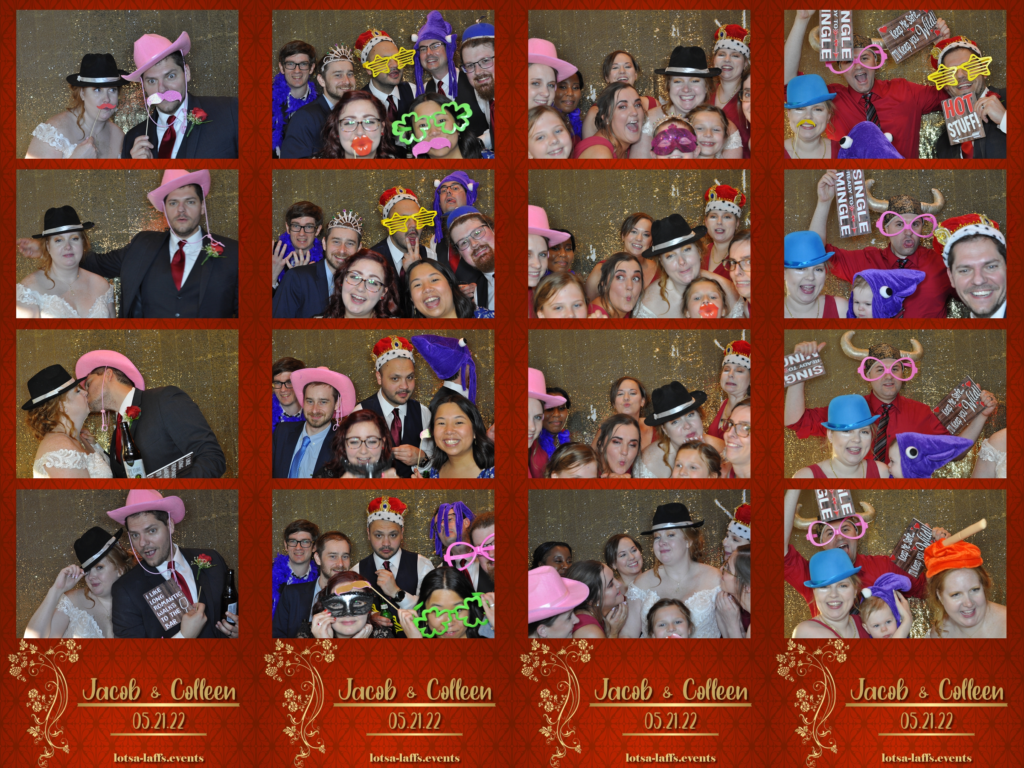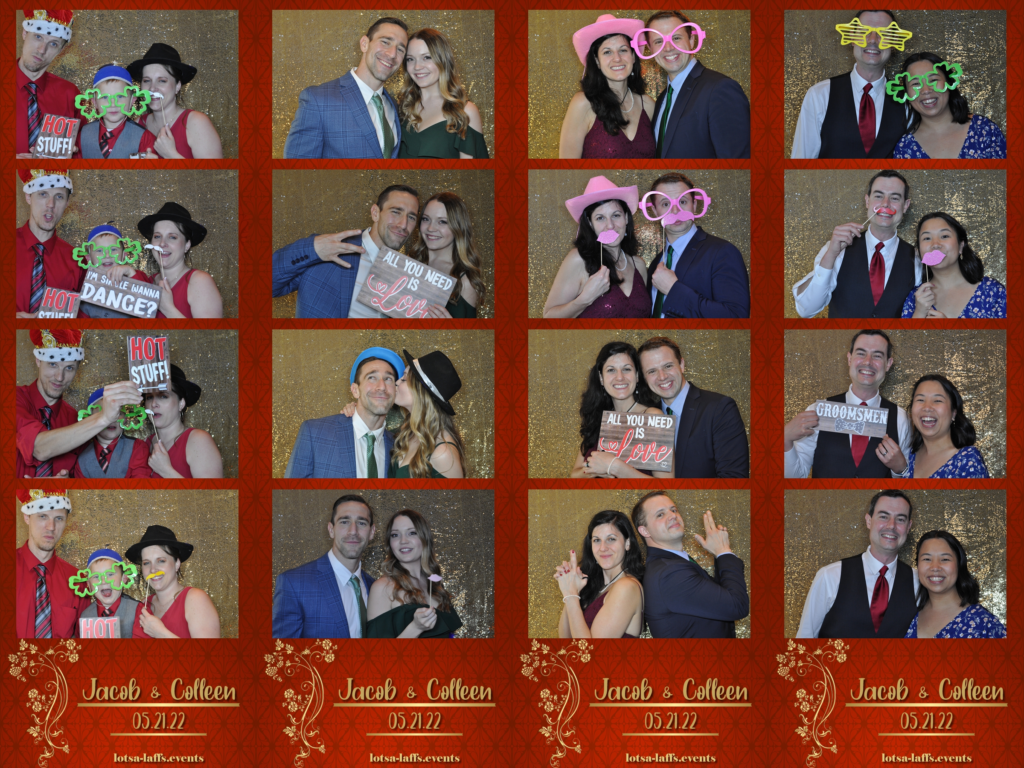 All photos and content in this blog post by Lotsa Laffs Photo Booths. Copyright © 2022. All rights reserved.