Lotsa Laffs Photo Booths was part of Penn State's Society of Women Engineers (SWE), Association of Women in Computing (AWC), Society of Civil Engineers (ASCE) and American Institute of Chemical Engineers (AIChE) 2018 Semi Formal held at the State College Days Inn. And We Danced DJ Entertainment provided the music for the event. The theme for the event was Under the Sea.
The young men and women decorated the room with mermaids, sea creatures, dancing bubbles, balloons and colorful wall coverings of the beautiful turquoise sea. The guests were given a bag of colorful turquoise jellybeans alongside multicolored Swedish fish to snack on during the event or afterwards. Each guest took home a screen printed glass marking the theme and the four engineering societies sponsoring the event.
Lotsa Laffs Photo Booths had Under the Sea props available for guests. Friends and couples picked out their favorite props, stepped behind the camera, and took four pictures with various poses. If guests were not waiting for a chance to mug for the camera, they were on the dance floor dancing. Club lights were flashing along with the dancing bubbles from the bubble machine. If Ariel, Sebastian, and Flounder were visiting State College, they would have enjoyed the festive underwater atmosphere that night!
SWE, ASCE and AIChE are professional engineering societies open to engineering students at Penn State. SWE is open to all women engineers. ASCE and AIChe are engineering societies for Civil or Chemical engineering professionals respectively. AWC is an organization promoting more women in the fields of Computer Science, Computer Engineering and Electrical Engineering. The four organizations meet throughout the school year on the Penn State campus. Check out their websites for where and when they are meeting to join and learn more about them.
Thank you for an awesome time! Lotsa Laffs Photo Booths hopes to be a part of future events with each of your organizations. See you next year!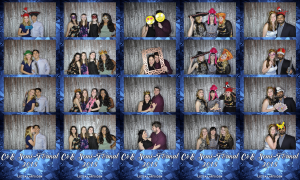 All photos in this blog post by Lotsa Laffs Photo Booths. Copyright © 2018. All rights reserved.