Lotsa Laffs Photo Booths had the pleasure of celebrating Lex's sixteenth birthday at the Joshua House located in Tyrone, Pennsylvania. And We Danced DJ Entertainment provided the birthday girl and guests with an awesome musical selection of hits to pull people onto the dance floor. Lex's mother set up, decorated and prepared the marvelous selection of delicious food and scrumptious soup for the birthday girl's guests and family. Lex made sure to dance and take pictures with her three older brothers, mom, dad and friends. Lex's guests sang "Happy Birthday" with the help of And We Danced DJ Entertainment to her before blowing out the sixteen candles on her cake. She thanked everyone for attending and couldn't wait to dance and take pictures!
Lex chose an exquisite 2×6, 4-picture, black and gold glitter border template for her birthday celebration. Lotsa Laffs Photo Booths had birthday handheld props available for guests along with silly hats, boas, glasses and masks. Once the guests were behind the camera, they were quickly changing their props for each picture. The photo booth was never idle and always had guests behind the BIG red camera. Later in the evening, guests were dancing around with hats and boas. Take a look at the pictures below to see the awesome time the guests were having!
The main purpose of a sweet sixteen party in the United States is the celebration of a child maturing into young adulthood. A sweet sixteen party can be simple or very elaborate. In the state of Pennsylvania, a newly turned sixteen year old can apply for a driver's license. It is an exciting time because the sixteen year old begins to take on more responsibility for themselves and their actions.
Thank you Lex for allowing Lotsa Laffs Photo Booths be part of your Sweet 16 celebration!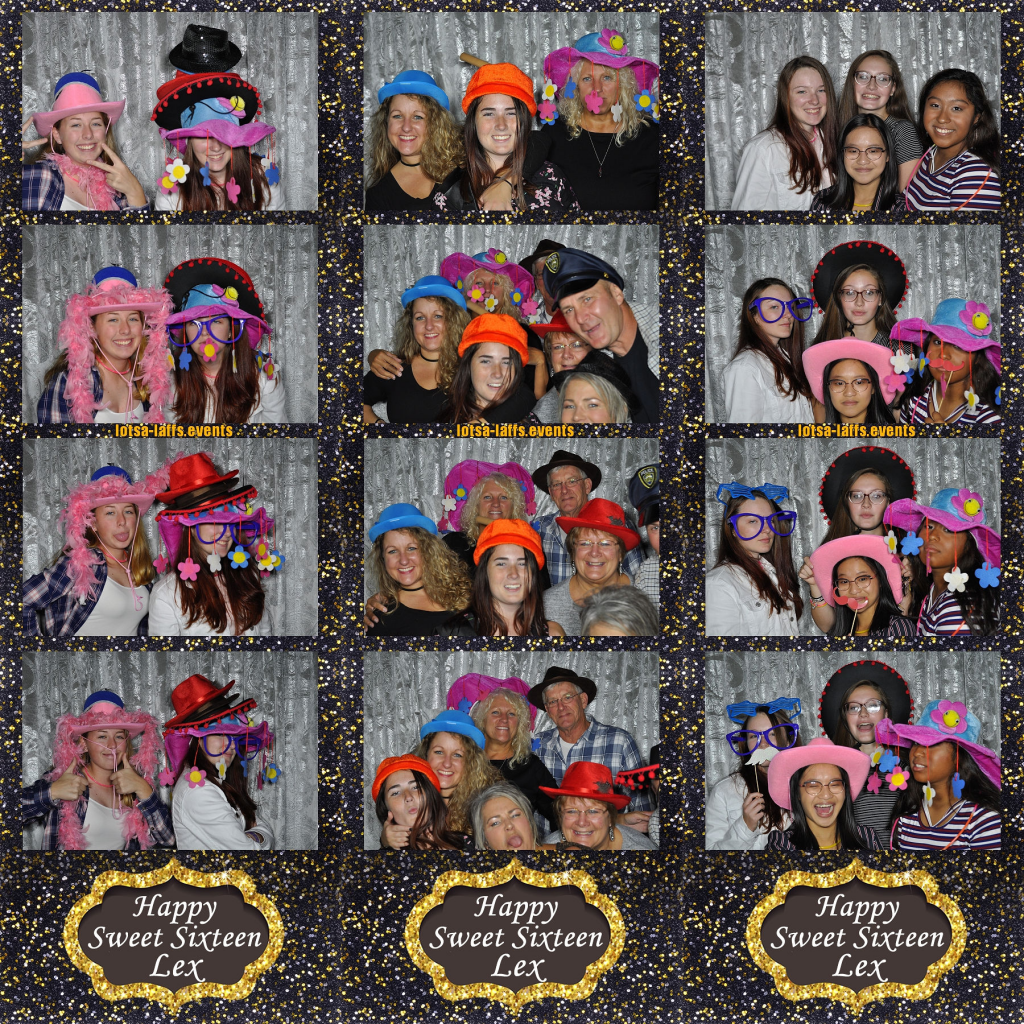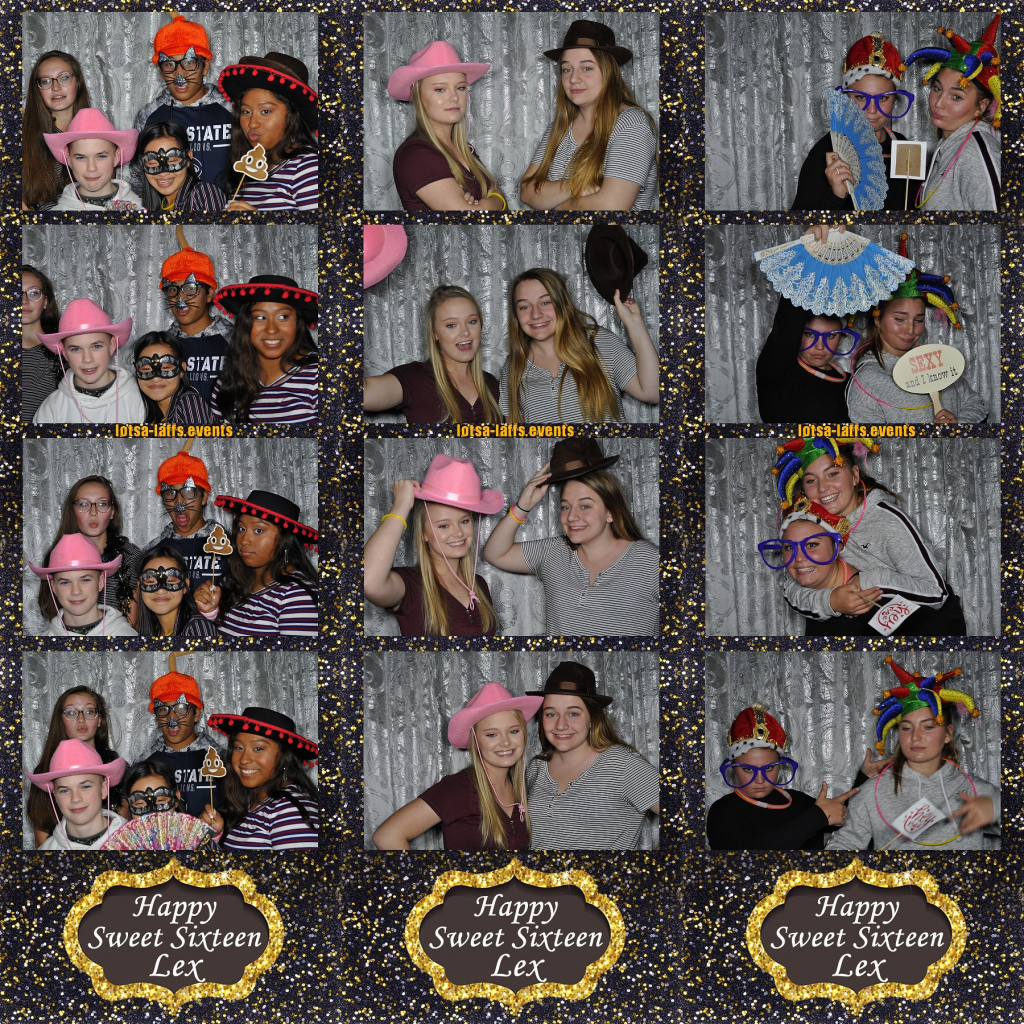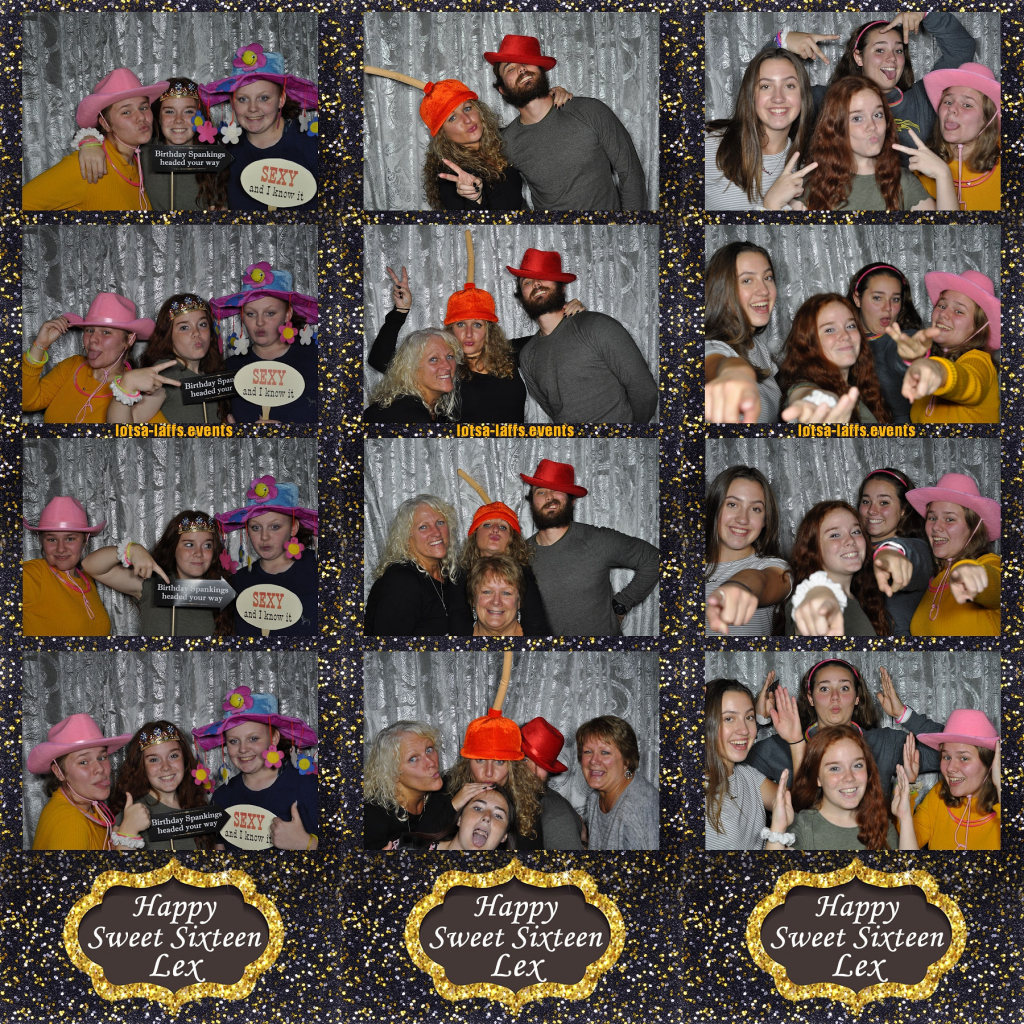 All photos and content in this blog post by Lotsa Laffs Photo Booths. Copyright © 2020. All rights reserved.