Lotsa Laffs Photo Booths spent a marvelous night with the Penn State Graduate & Professional Student Association (GPSA) as they celebrated their Winter Gala at the Nittany Lion Inn. This was the fourth consecutive year Lotsa Laffs Photo Booths was part of this fantastic event. Each year more and more students come to enjoy an awesome buffet of impressive food, phenomenal dance music provided by And We Danced DJ Entertainment and the fun atmosphere of Lotsa Laffs Photo Booths.
The Graduate & Professional Student Association picked an awesome 2×6, 4-picture, gold vine covered border. The border text and curtain were navy blue. Props were flying as quests quickly donned new hats, boas and glasses in the ten second time interval between pictures. Even though the line was long for pictures, everyone was giggling, helping people find some fantastic props and sometimes photobombing their friends photos. Guests did not only take home one photo strip, but a few. They posed with their significant others and also with friends. A few guests jumped into someone's arms and posed for a picture in the carrying-the-bride-over-the-threshold style.
The Graduate & Professional Student Association consists of graduate and professional students attending Penn State University. The organization is recognized by the University and is the collective voice of the graduate and professional student body in the University's administration, Board of Trustees, academic units and other external organizations that make decisions on behalf of students. The organization promotes leadership, social and service opportunities to all graduate and professional students. Throughout the school year, the organization plans events and activities to promote community among the graduates, professional students and their families.
Thank you for a wonderful night! This was our "senior year" doing the event! Lotsa Laffs Photo Booths hopes to be a part of next year's Graduate & Professional Student Association Winter Gala!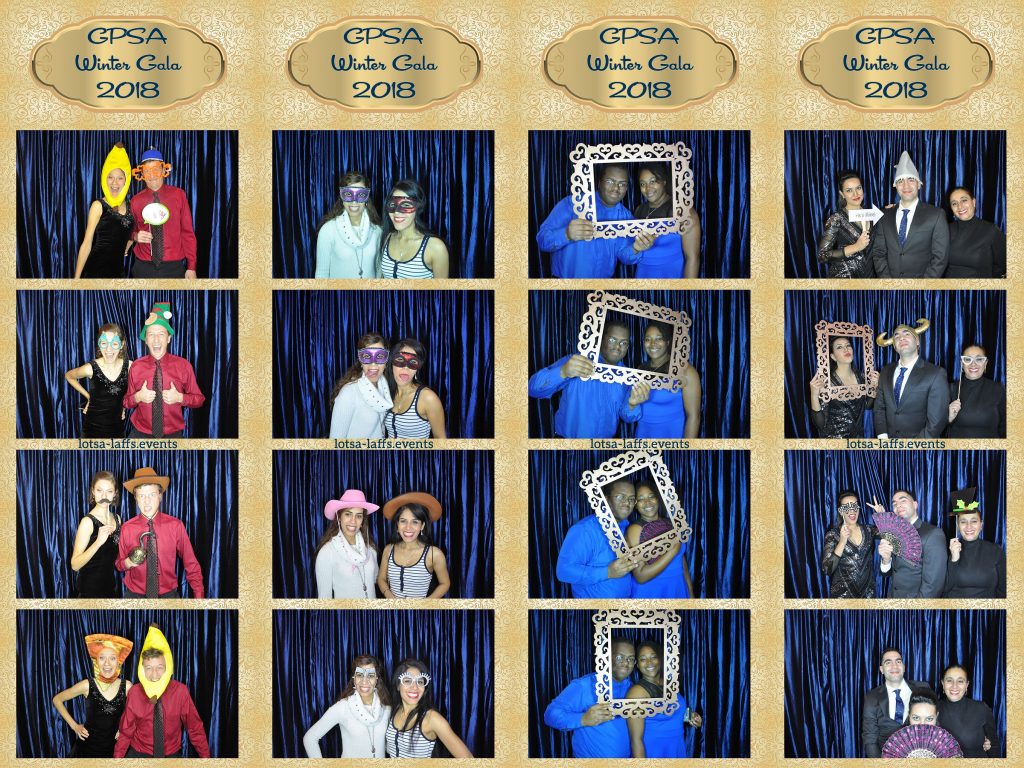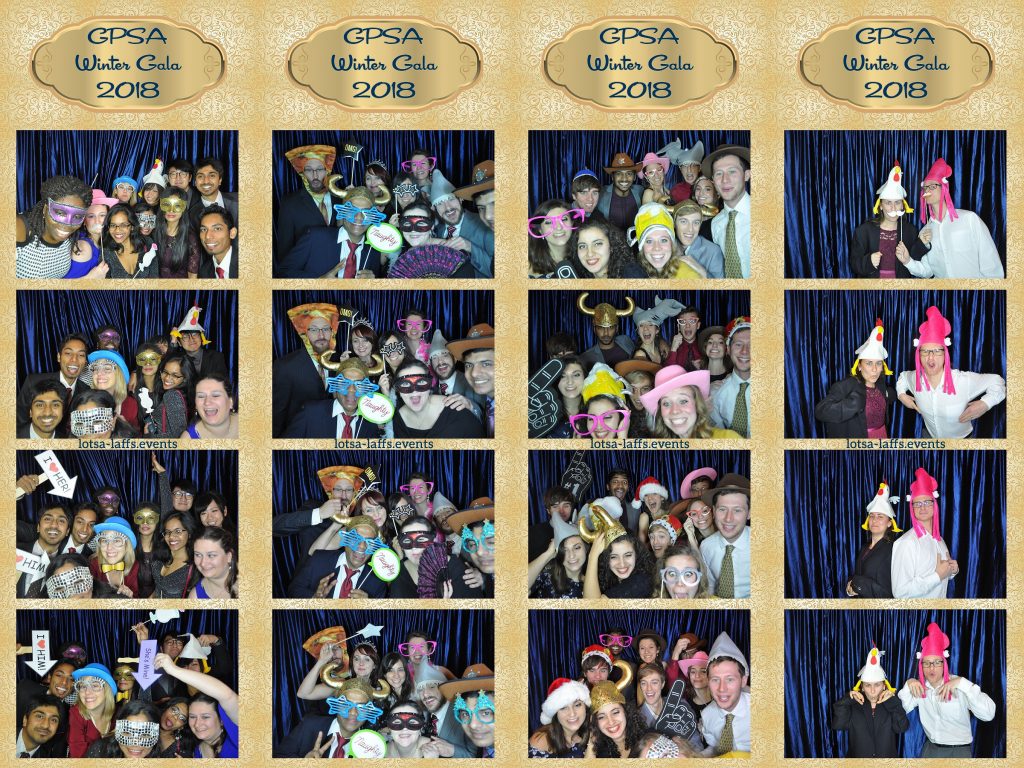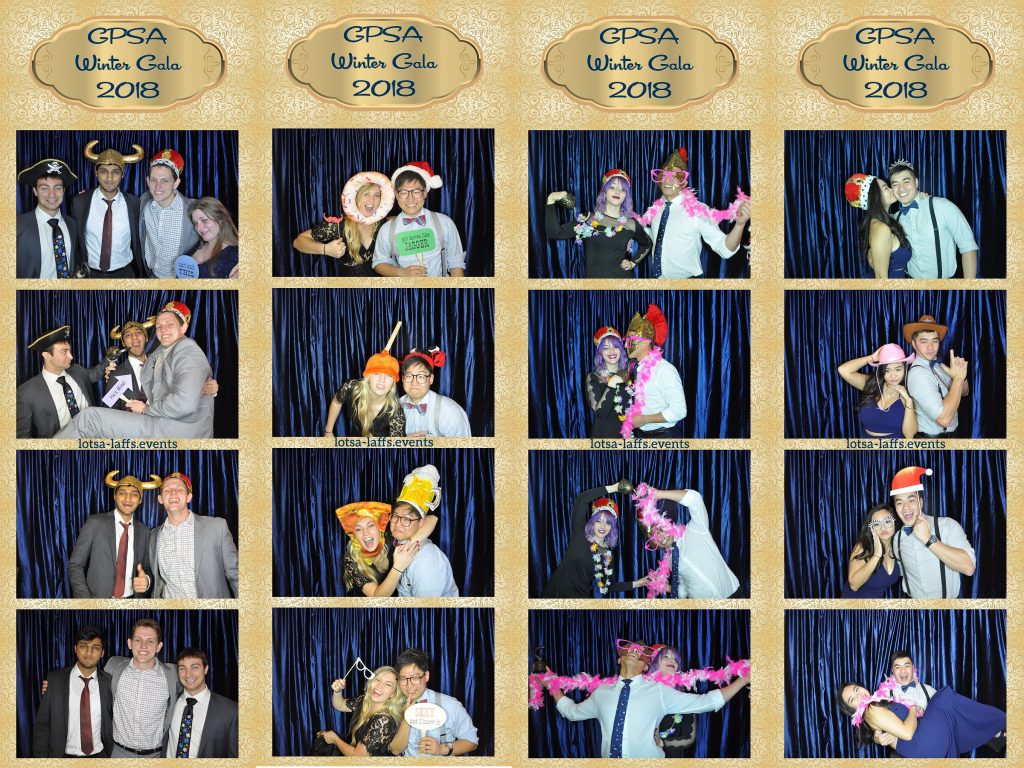 All photos in this blog post by Lotsa Laffs Photo Booths. Copyright © 2019. All rights reserved.