Saturday, November 28, 2020, is a day to pay tribute to all small businesses across the United States. Lotsa Laffs Photo Booths is proud to maintain a photo booth and DJ business in the heart of State College, Pennsylvania. Like most businesses, Lotsa Laffs Photo Booths has remained a part of the local community that we love while coping with COVID-19. It has been a challenging time. While there are always ups and downs, Lotsa Laffs Photo Booths continues to dream and create! Our team is continuing to design and create photo booth borders as well as new proprietary photo booth systems for the future needs of our valued clients. Creativity is a dream come true as we work to bring something new and amazing for our future clientele!
Small Business Saturday was founded in 2010 by American Express. It is celebrated on the Saturday following Thanksgiving Day. By shopping small businesses, especially during the holiday season, people are supporting their local communities. Ten years later, local communities continue to come together offering events and activities promoting Small Business Saturday. By Shopping Small, small businesses can begin to return to pre-COVID levels keeping their business alive for 2021.
Lotsa Laffs Photo Booths is a photo booth business serving Centre and surrounding counties with photo booth service. As our name suggests, our photo booth offers clients an entertaining experience. All of our border designs are unique since they are created strictly in-house. All of our photo booths are our own novel design and not the "cookie cutter" designs that you will often see. Small businesses give back to the community by often helping charitable organizations. In a normal year, you will see Lotsa Laffs Photo Booths out and about helping various organizations.
Instead of always patronizing the "big box" stores, make an effort to shop at small businesses! You will be rewarded with much better customer service, higher quality goods and a overall more enjoyable experience.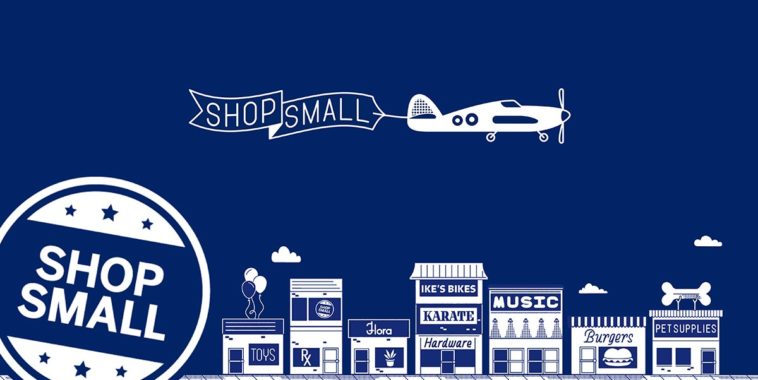 All content in this blog post by Lotsa Laffs Photo Booths. Copyright © 2020. All rights reserved.