Lotsa Laffs Photo Booths had the pleasure of providing a night of fun-filled laughs with the Pennsylvania Counseling Association (PCA) recent conference attendees at the Penn Stater Hotel & Conference Center. And We Danced DJ Entertainment kicked off the night with music to foster games and camaraderie among guests. Later, And We Danced DJ Entertainment had attendees dancing the night away.
The Pennsylvania Counseling Association holds a conference each year in a different Pennsylvania location. This year State College was picked as the conference location as the Pennsylvania Counseling Association celebrated their fifty-first anniversary. The Pennsylvania Counseling Association (PCA) promotes and supports the practice of counseling in Pennsylvania and also advocates for all counselors and clients that are part of the association. The Pennsylvania Counseling Association event brings a wide range of members together along with delegates from all over the world to discuss and explore ideas, opportunities and issues in counseling and supervision.
The Pennsylvania Counseling Association chose a 2×6, gold glitter, 4-picture photo booth border to highlight their awesome fifty-first conference event. Guests were not shy while posing behind the Lotsa Laffs Photo Booths BIG red camera. Silly was the motto for the night. Guests were quickly donning hats, boas and glasses while grabbing hand held props between each picture in the Penn Stater's President's Hall. Even though the line was long for pictures, everyone was giggling, helping people find some fantastic props and sometimes photobombing their friends photos. Guests did not only take home one photo strip, but a few. Large and small groups stepped behind the camera to commemorate the fifty-first Pennsylvania Counseling Association's annual conference event. It was wonderful to see all the smiles on everyone's face as they walked away with their remembrance photo.
Thank you Pennsylvania Counseling Association for choosing Lotsa Laffs Photo Booths to be a part of your fifty-first conference extravaganza.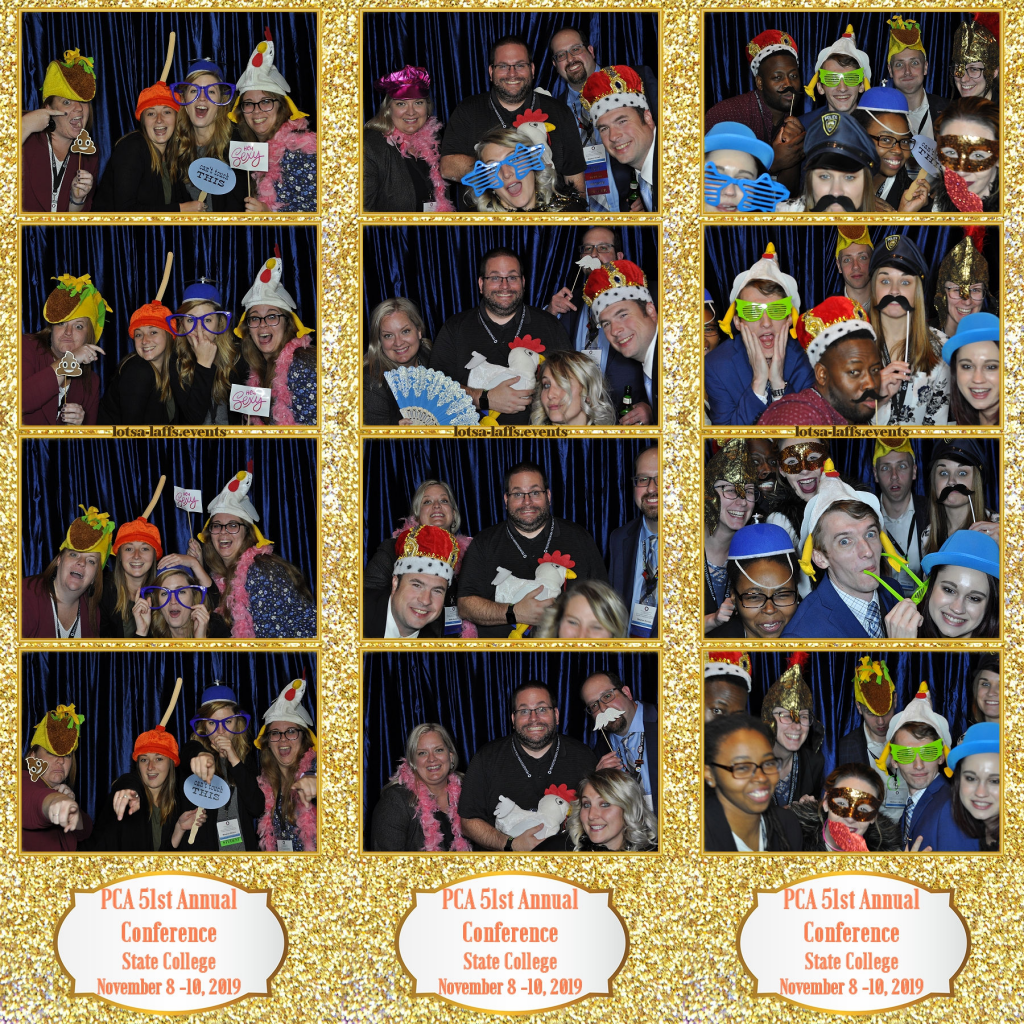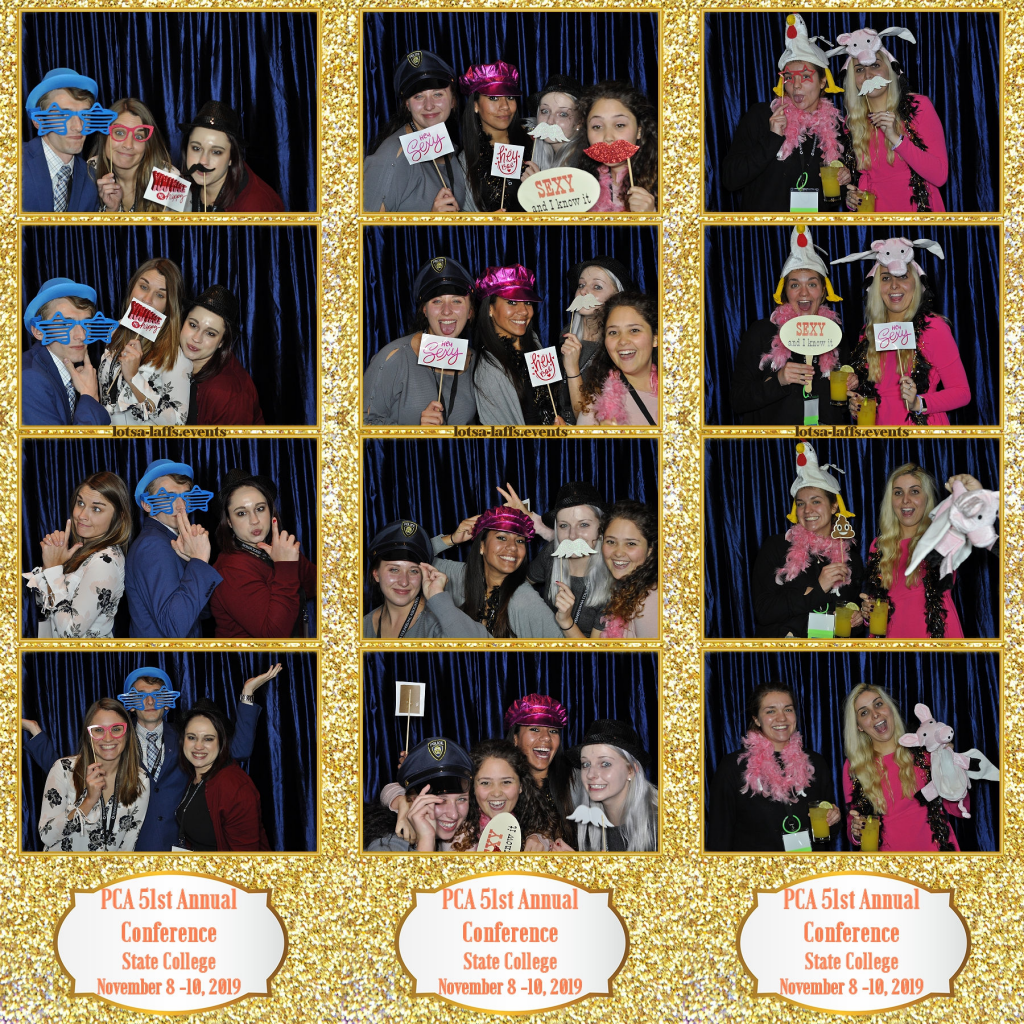 All photos and content in this blog post by Lotsa Laffs Photo Booths. Copyright © 2020. All rights reserved.