Lotsa Laffs Photo Booths had a wonderful time at Vince and Megan's wedding reception at the Above The Valley Event Center.
Vince and Megan were married in Denver, Colorado and decided to have a reception in the State College area for friends and family. 2019 was the 10 year anniversary of their being a couple, and they emphasized that their wedding reception was a celebration of their first decade together!
Once guests were finished with dining on some fabulous food, they quickly walked over to the photo booth area to begin creating their dazzling ensembles. They began trying on flamboyant hats that would set the stage for their photo session. Many grabbed boas and masks along with hand held props to generate spectacular pictures. Everybody was ready to pose for the camera.
Guests were eager to dance the night away to the grooves, lights and emceeing of And We Danced DJ Entertainment while mugging for their picture at the photo booth. Many people made sure to take a picture with their significant other. Groups started to build with friends trying to outdo each other with the hilarious props! We were laughing so hard as people squished behind the camera. Photo bombing was the norm later in the night as guests kept the hilarity soaring. No one wanted to leave at the end of the night. We really enjoyed the opportunity to party with these fine people.
At the end of the night, many of the guests thanked Lotsa Laffs Photo Booths for a great time! We had a totally awesome time ourselves, and we thank Vince and Megan for inviting us to provide photo booth fun for their wedding reception. Many congratulations to both of you and good luck to you in Denver, Colorado!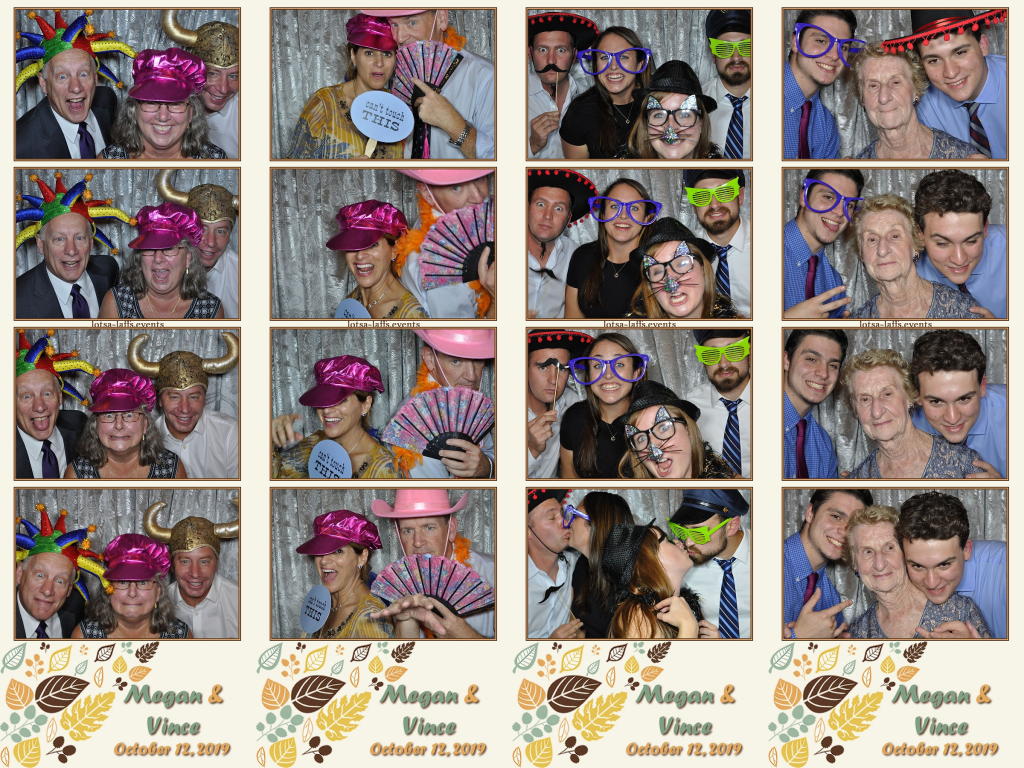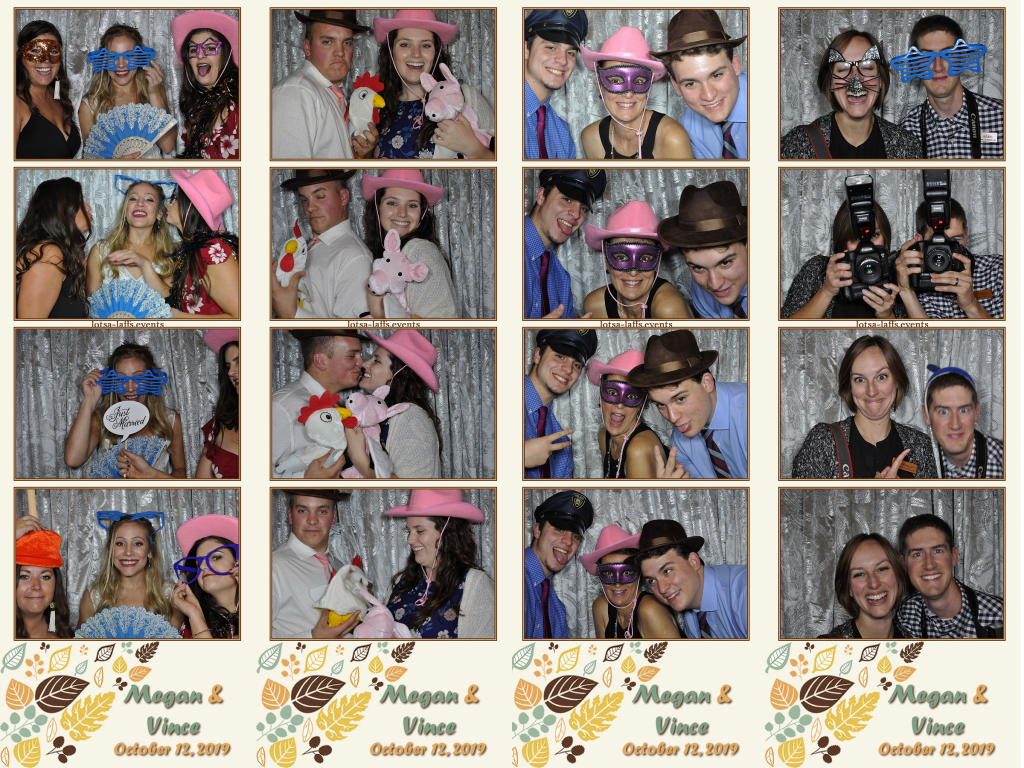 All photos and content in this blog post by Lotsa Laffs Photo Booths. Copyright © 2020. All rights reserved.