Lotsa Laffs Photo Booths had the recent pleasure of celebrating Avery and Griffin's B'nai Mitzvah at the Penn Stater Hotel and Conference Center. Avery and Griffin chose a fun-filled, 4×6, 4-picture, paint splattered border for the nights picture posing activities. The brothers were not shy behind the Lotsa Laffs Photo Booths BIG camera. They continuously changed props with friends and family as they posed behind the BIG camera. Lotsa Laffs Photo Booths captured family and friends showing their charming smiles along with their silliness as they posed for pictures.
And We Danced DJ Entertainment furnished the lively tunes for all to enjoy that night and the stunning, blue uplighting which created an incredible ambiance. Star Valle Entertainment and Decor furnished the dazzling balloon decorations in the room. Balloons were mounted on the ceiling dangling over the dance floor, and balloons were crafted into beautiful center piece arrangements. Sara Rosenberger Blose of Bona Fide Photography was the wonderful photographer capturing the excitement and enthusiasm that night. The Penn Stater's Eric Paul Olbrich was the awesome organizer for the B'nai Mitzvah helping the events run smoothly.
A Mitzvah service is an event where a 13-year-old boy or 12 or 13-year-old year girl is recognized as an adult in the Jewish tradition. They are now responsible and held accountable for performing the commandments that are in specified in the Torah. The Bar or Bat in front of the Mitzvah designates either a boy or girl. Bar or Bat Mitzvah means "son or daughter of the commandment." If two or more boys celebrate their Mitzvah, it is called a B'nai Mitzvah. If two or more girls celebrate a Mitzvah, it is called a B'not Mitzvah. A B'nai Mitzvah is also the name used to designate if two or more people of different genders are celebrating a Mitzvah together.
Thank you Avery, Griffin, Kate and Stuart for choosing Lotsa Laffs Photo Booths to be a part of your B'nai Mitzvah. Mazel Tov Avery and Griffin!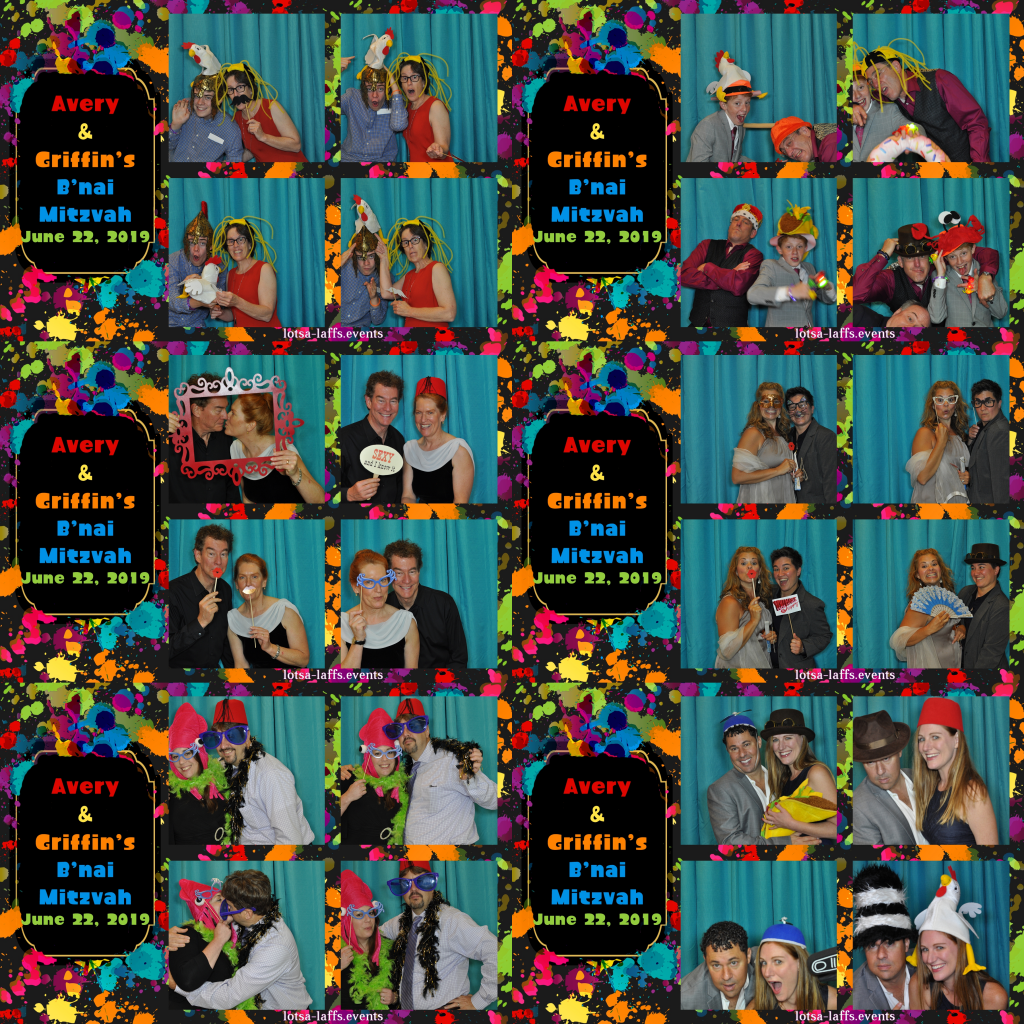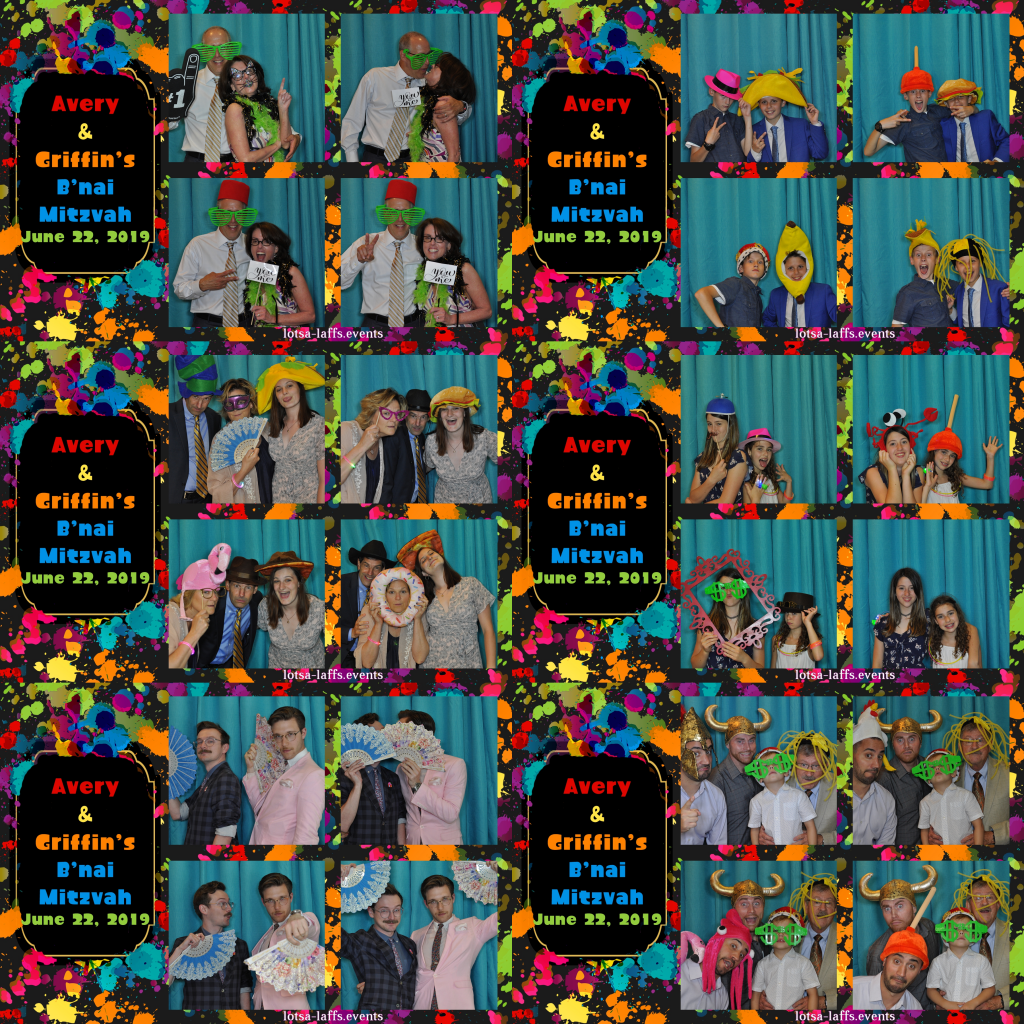 All photos in this blog post by Lotsa Laffs Photo Booths. Copyright © 2019. All rights reserved.