Lotsa Laffs Photo Booths had the pleasure of celebrating the marriage of Dewey and Lacey at the C. Barton McCann School of Art, Fern Hill located in Petersburg, Pennsylvania. Lacey wore a lovely, white, lace, beaded, strapless gown. Her bridesmaids were arrayed in sleeveless, navy blue gowns, and her junior bridesmaids were garbed in sleeveless, sequined, champagne rose gowns. Dewey and his groomsmen were attired in a black suit, vest, tie and white shirts. Since the couple are Penn State graduates, the color scheme reflected the school's colors of navy blue and white.
Wedding guests quickly walked over to the Lotsa Laffs Photo Booths BIG red camera to begin creating their dazzling ensembles. They began trying on flamboyant hats that would set the stage for their photo session. Many grabbed boas and masks along with hand held props to generate spectacular pictures. Young and old alike were ready to mug for the camera. Wedding guests also had the opportunity to serenade the newlyweds with private messages and photo booth photos in the couple's memory book. Later, Dewey and Lacey could look back and reminisce about the exciting day while viewing the messages along with the pictures!
The newlyweds chose a 4×6, 4-picture, landscape border embellished with navy blue and white zigzags. Lotsa Laffs Photo Booths had a steady line of guests posing for pictures. Young and old alike were quick to grab some props, step behind the BIG red camera and pose for some pictures. Dewey posed with his mother and siblings for a variety of awesome photos. Even Dewey and Lacey's wedding photographers stepped behind the camera and posed for some striking, fun-filled photos.
Thank you Dewey and Lacey for allowing Lotsa Laffs Photo Booths to capture some stunningly, funny and fabulous pictures that will leave everyone fondly smiling and reminiscing about your wonderful day!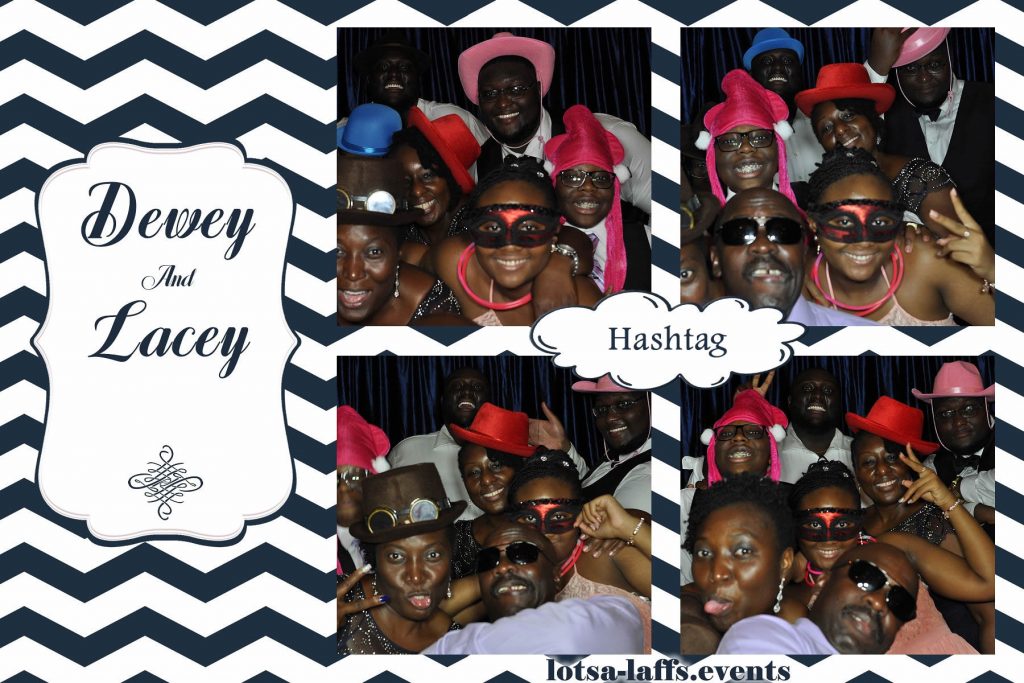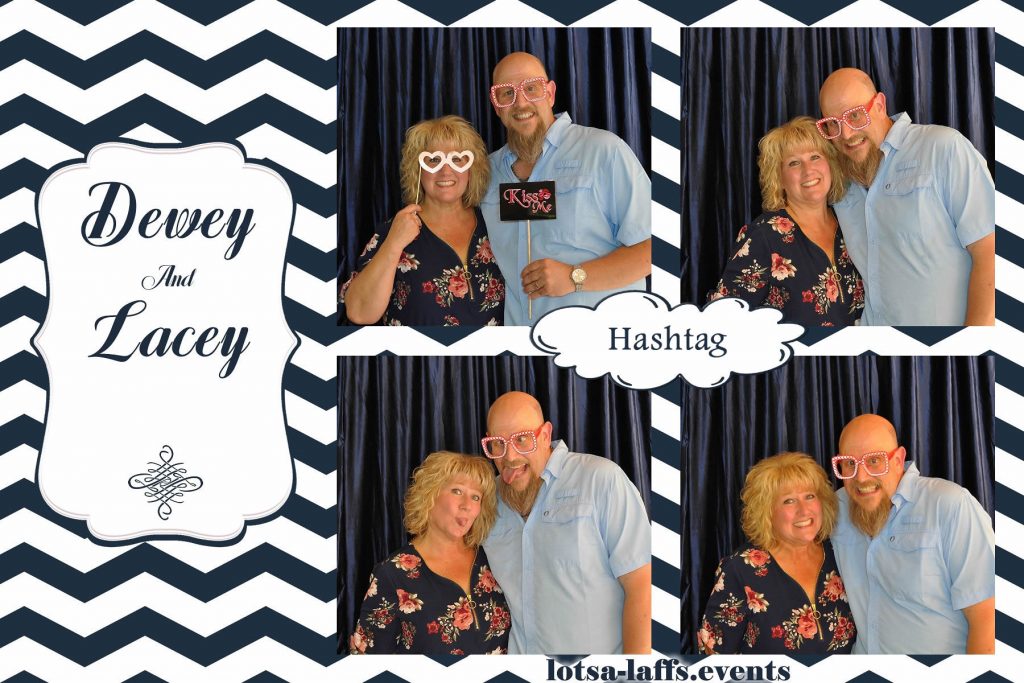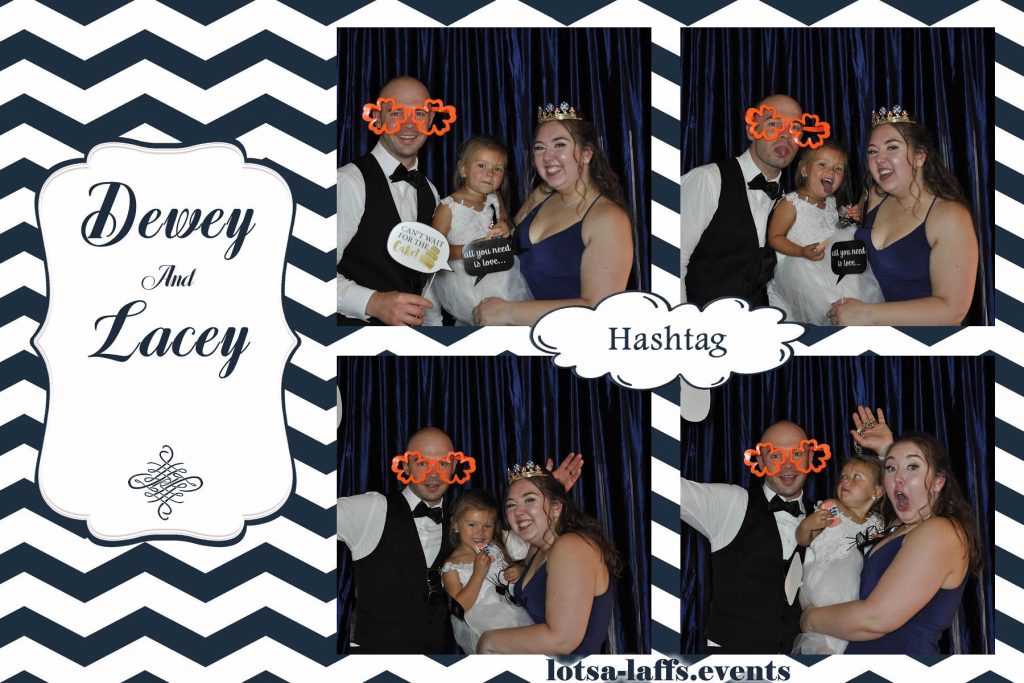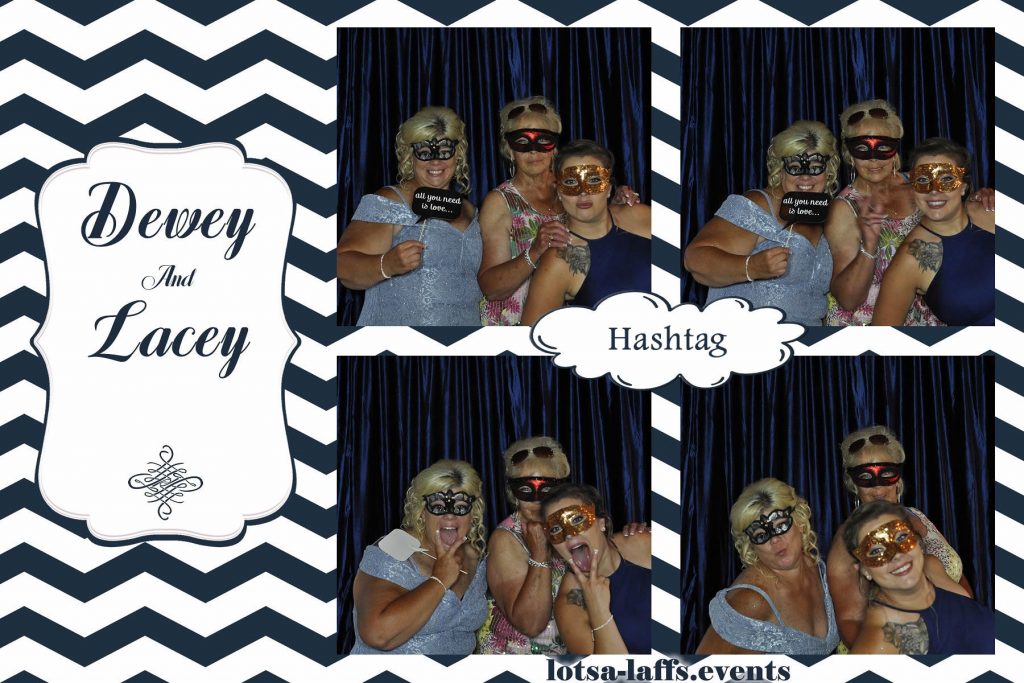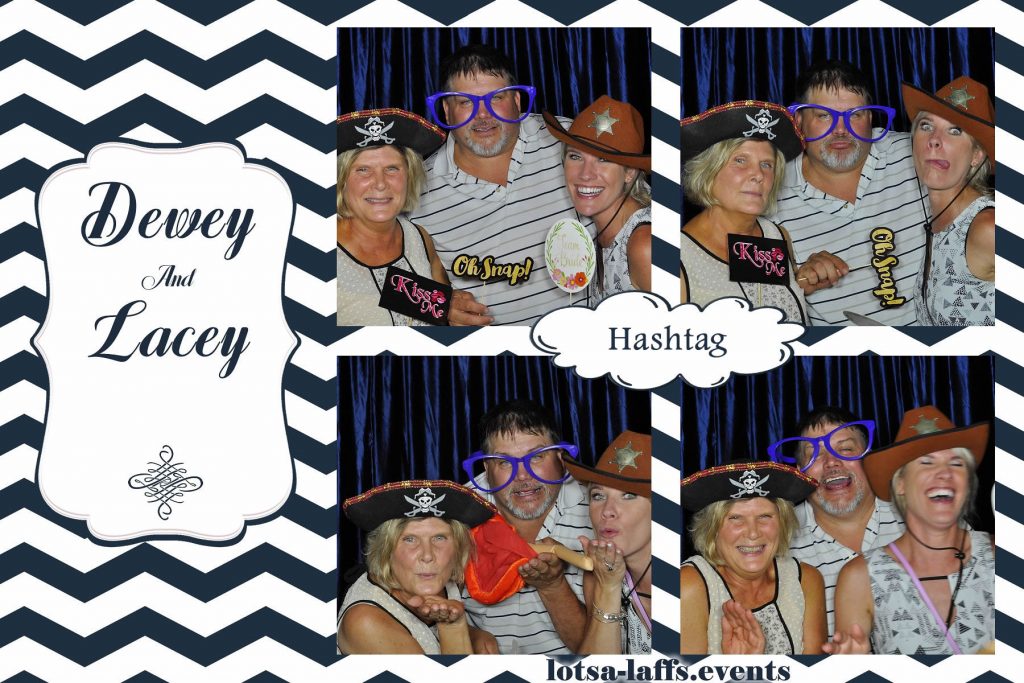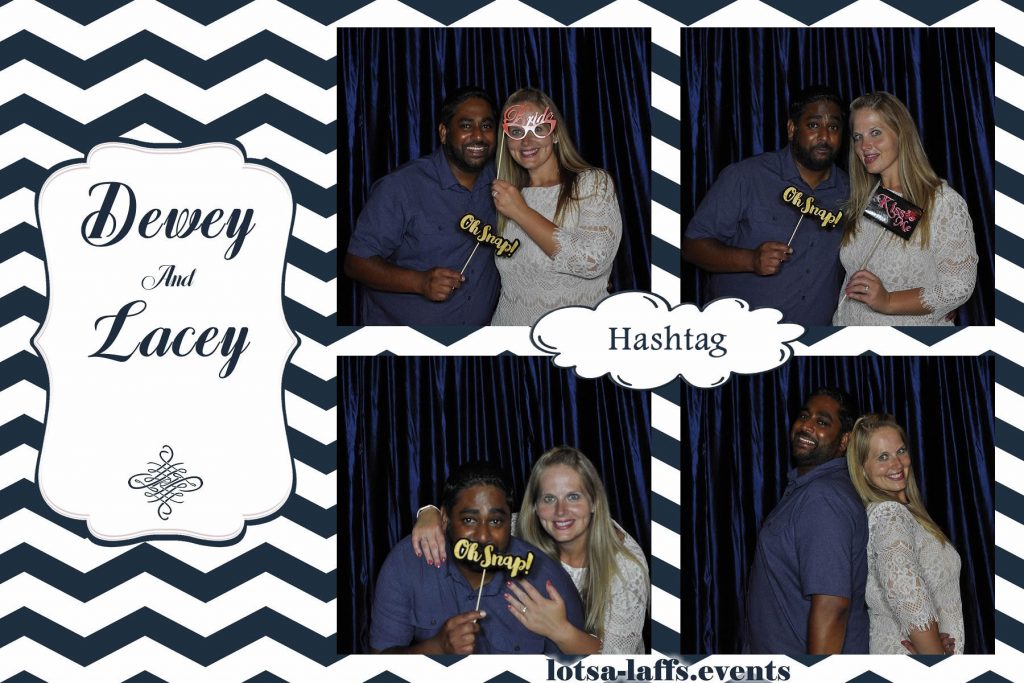 All photos and content in this blog post by Lotsa Laffs Photo Booths. Copyright © 2020. All rights reserved.