Photo booth rentals are an appealing element to add to any event. Take a note from Paul Anka's song "Times of Your Life", "Gather moments while you may/Collect the dreams you dream today." No matter what type of event is occurring be it a wedding, mitzvah, prom, sweet 16, graduation, corporate picnic or church anniversary, a picture is worth a thousand words. The memories they hold along with the template design that includes a logo, a name and date in commemoration of a big event are enormous. This is why many event planners suggest having a photo booth at an event. If you are skeptical of having a photo booth as part of your corporate event, here are some reasons to add one.
Affordability
Lotsa Laffs Photo Booths is an affordable rental option for a corporate event. Once you decide to utilize the services of Lotsa Laffs Photo Booths, you have the option of acquiring the photo booth for an amount of time at a charge which includes set up, take down, props, backdrop and template design. At any time during the event, you have the option of adding more time based upon an hourly rate specified before hire.
Compared to a photographer, a photo booth readily prints a photo that captures a moment. Besides the picture, the template design is set up to hold the corporate branding. Guests and employees walk away with an actual photograph with the branding of your company on their favor.
Amusing Fun
Lotsa Laffs Photo Booths has a variety of hats, boas and props readily available for users behind the camera. The experience of using props enhances entertainment purposes. It is often amusing to see the various poses behind the camera. One person versus a group can be serious or hysterical with props for a picture that leaves behind many memories for any event.
Connectivity
Lotsa Laffs Photo Booths is an icebreaker for a corporate event. A photo booth connects colleagues and guests together empowering them to connect and socialize in a simple, fun manner. The cuter photo in the end appeals not only to the young but the older guests as well.
Pressure
Some people have a phobia that they won't look good in the photo booth pictures. There is no pressure to utilize the photo booth and step behind the camera and take a fun or serious photo at an event. If you decide to take a picture, Lotsa Laffs Photo Booths has fun and exciting operators who will help with the experience.
Whether you are arranging a corporate event, birthday celebration, formal or wedding, you can utilize the Lotsa Laffs Photo Booths experience to capture the precious and thrilling recollections of an event. Just call, email or text Lotsa Laffs Photo Booths and get our outstanding service and experience.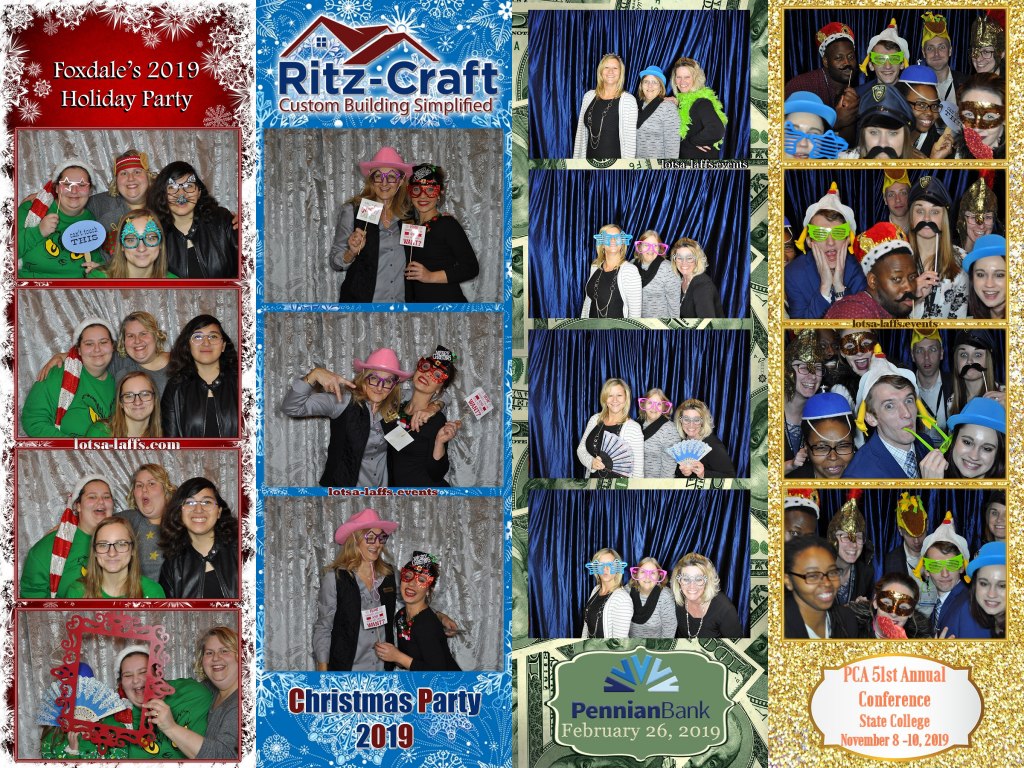 All photos and content in this blog post by Lotsa Laffs Photo Booths. Copyright © 2021. All rights reserved.