Lotsa Laffs Photo Booths had an amusing night celebrating the winter holiday season with Avail Technologies, Inc. at the Mountain View Country Club. Star Valle Entertainment and Decor created the wonderful hanging snowflakes, centerpieces and large trees in the ballroom. The various colors highlighted Avail's logo colors alongside the colors of the holiday season creating a wonderful winter wonderland inside!
The Mountain View Country Club staff crafted a marvelous selection of hors d'oeuvres, dining selections and after dinner snacks for Avail and their guests. After dinner, the guests had the opportunity to participate in horse racing escapades. Avail employees were gifted tickets to be placed in boxes in front raffle items. After the raffle, Dorsey Houtz, President/CEO of Avail Technologies, Inc., thanked his employees for a very successful year. Avail employees and guests were then invited to the dance with the musical selections from And We Danced DJ Entertainment. While many guests were on the dance floor, others could not wait to grab some props and pose behind Lotsa Laffs Photo Booths Big Red Camera!
Avail Technologies chose a beautiful 2×6, 4-picture, black with gold snowflakes border to highlight their holiday extravaganza. The photo booth was stationed next to the long bank of windows in the ballroom. Guests were quickly donning hats, boas and glasses while grabbing hand held props between each picture. While in line, guests were giggling at the people behind the camera and even helping the posing guests with photo booth props. Avail guests didn't only take one photo booth strip home but quite a few! Many posed with their significant others and also with friends. Avail's President/CEO, Dorsey Houtz, made quite a few appearances behind the Big Red Camera with family and guests!
Thank you Avail Technologies, Inc. for choosing Lotsa Laffs Photo Booths to be a part of your holiday season!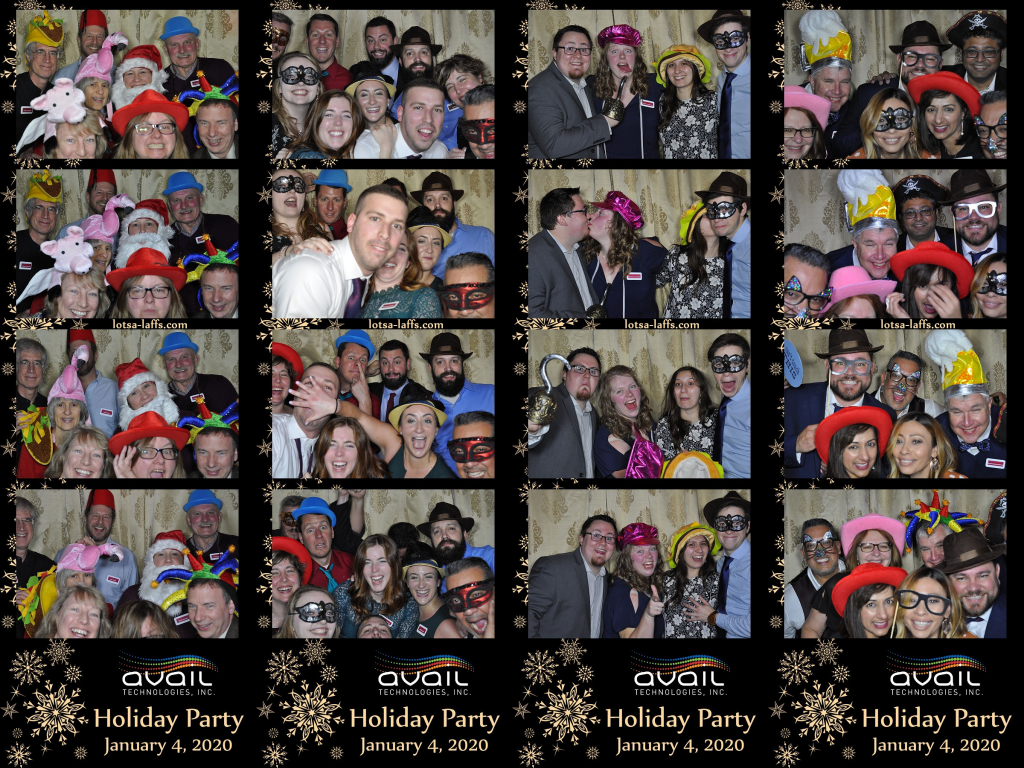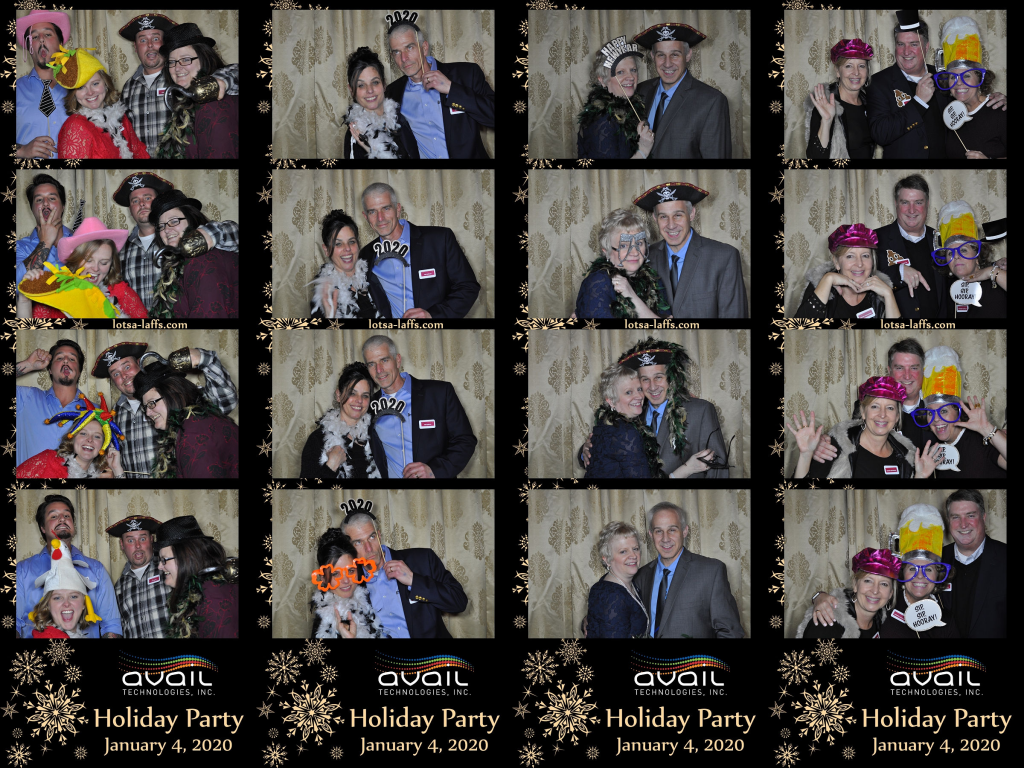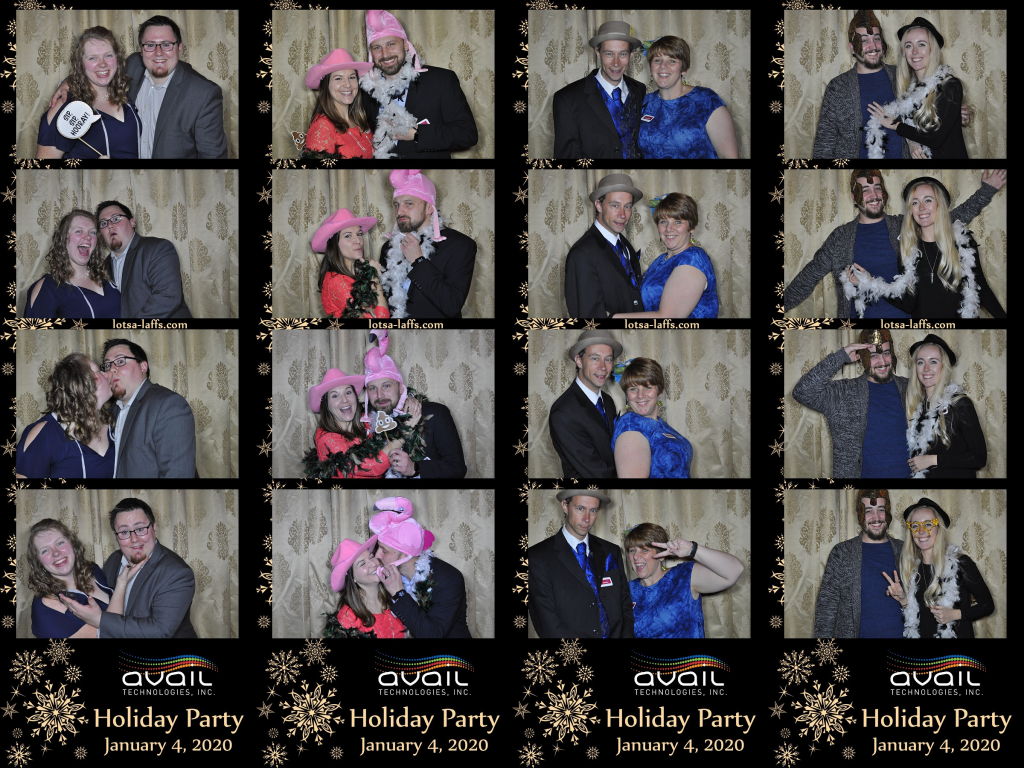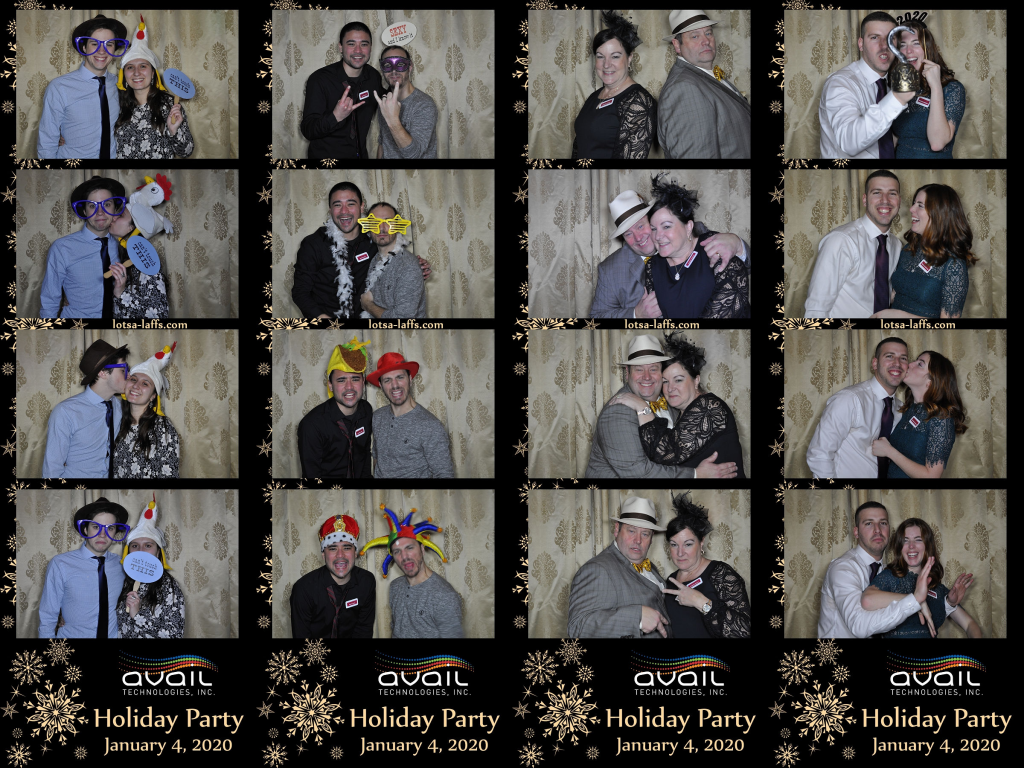 All photos and content in this blog post by Lotsa Laffs Photo Booths. Copyright © 2020. All rights reserved.