School is definitely out for summer in the Centre County region! Seniors have tossed their caps in cheer, settled their tassels in a place of honor and are looking to celebrate their graduation with fun and excitement! Lotsa Laffs Photo Booths recently had the pleasure of celebrating with Jenna, a Class of 2019 graduate, under the gorgeous Centre Country sunset!
Jenna's favorite color is blue, and so Lotsa Laffs Photo Booths designed a special border to feature her color choice. The border featured this color along with fireworks, diploma and a cap in her school color. The fireworks on the border symbolize the happiness a graduate feels when accepting their diploma.
Lotsa Laffs Photo Booths used their closed photo booth during Jenna's graduation party. Family and friends entered the booth and began posing for pictures. Jenna was constantly smiling and bedazzling friends with her cheer in each photo shot. Graduation props were raised, exclaiming "I made it!" After taking pictures, friends and family gathered around to sign and decorate Jenna's photo booth memory book for the event. Jenna's pooch had a chance to ham it up behind the camera alongside her fellow graduates and family members. As the stars began peeking through, friends and family continued to grab boas, hats, masks and hand held props. At the end of the night, Jenna thanked Lotsa Laffs Photo Booths for making her celebration spectacular!

Utilizing Lotsa Laffs Photo Booths is a great way to remember a graduation! We can easily set up a booth outside or inside for people to take serious or amusing pics! Lotsa Laffs Photo Booths has a great deal of entertaining and engaging props for all ages.
Thank you Jenna for allowing Lotsa Laffs Photo Booths to be a part of your Class of 2019 celebration. Good luck as you continue your search for knowledge at Penn State!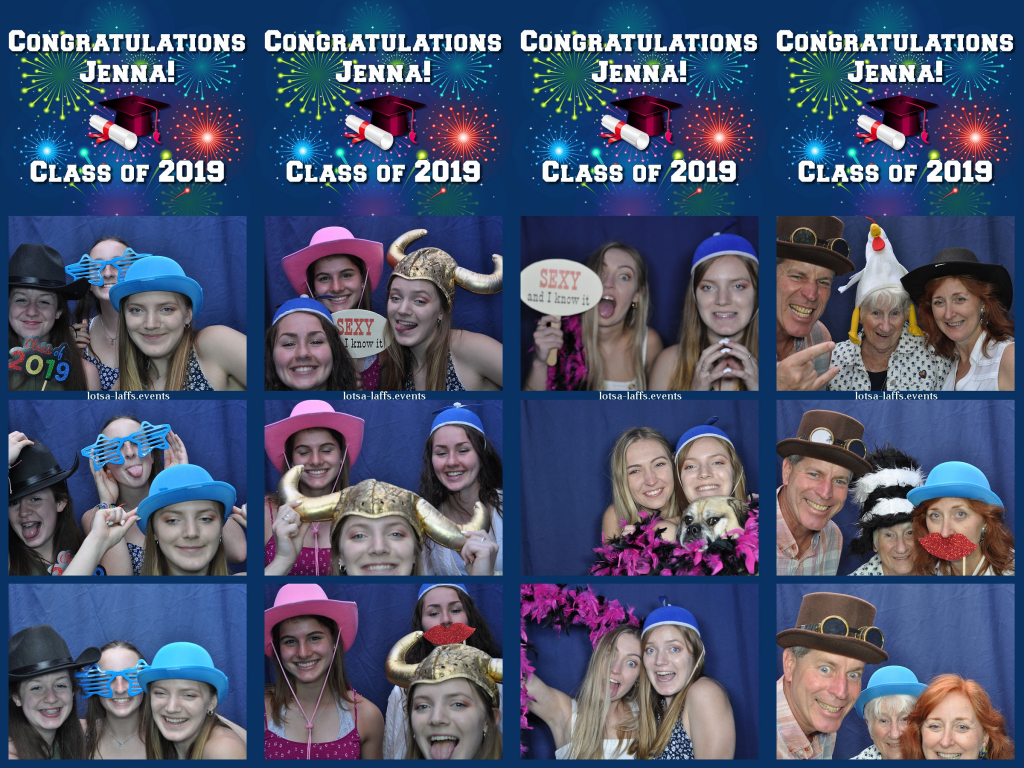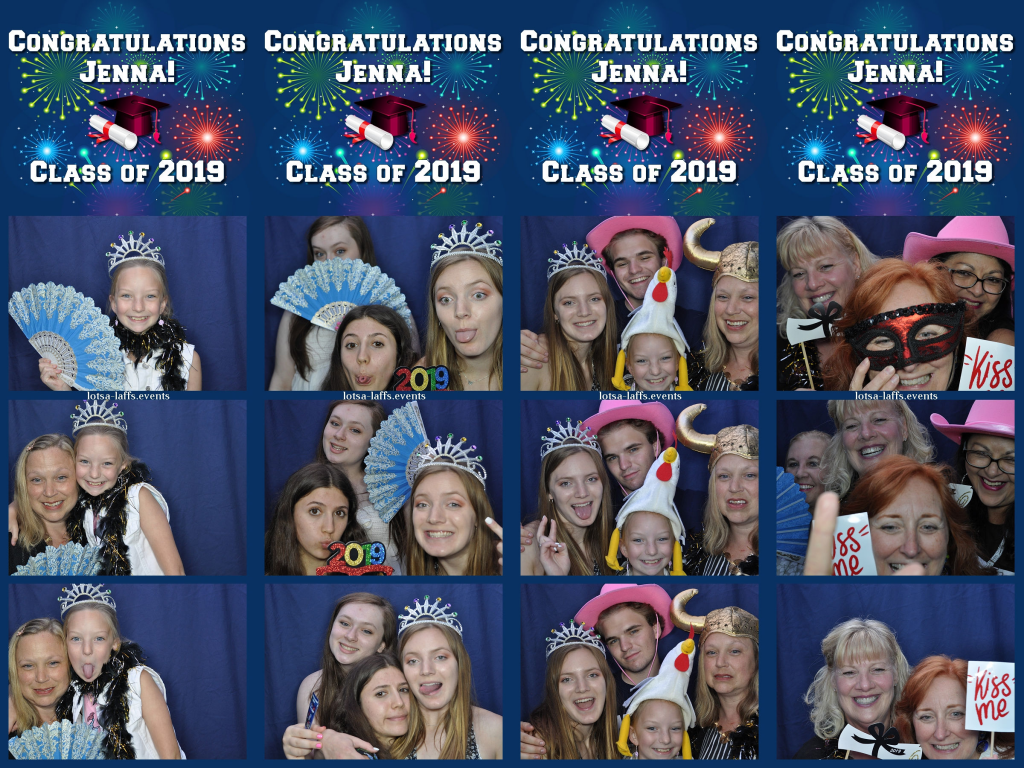 All photos in this blog post by Lotsa Laffs Photo Booths. Copyright © 2019. All rights reserved.