Lotsa Laffs Photo Booths had an awesome time with members of the Pennsylvania Activity Professional Association (PAPA) as they held their 2017 Conference at the Penn Stater Hotel and Conference Center from October 8th through October 11th. During the day, Lotsa Laffs Photo Booths gave a presentation about their photo booth and its innovative uses for geriatric care. Other vendors that gave presentations or were on hand with supplies for elder care include Elder Song Publications, Cass Jendzurski of Guided Angels Ministry, Gloria Hoffner of Guitar with Gloria & Science for Seniors, NCCAP, Melissa Margotta of Young Living Essential Oils, DH Special Services and Julie Strumpfler of Six of 7, LLC.
PAPA's goals include promoting quality or service with an emphasis on the geriatric population. Additionally, PAPA increases public awareness and advocates for their profession and quality of life for the elderly on the state and national level. Educational opportunities for members to meet the ongoing challenges of activity services are offered and promoted. The organization also fosters the exchange of ideas, resources, knowledge and shares experience throughout the organization.
This year PAPA was celebrating its 30th anniversary. Guests were asked to dress up in costumes, hairdos and makeup from the 1980s. Lotsa Laffs Photo Booths had an awesome time with attendees as they posed for a picture on Monday night. The mullets and corkscrew curls were fantastic in pictures. Guests also had fun dancing and singing with karaoke. The next day, Lotsa Laffs Photo Booths displayed all the pictures from the birthday bash for attendees that could not make the party the night before.
The PAPA crew had so much fun Monday night and said that's why they are activity directors!
Thanks so much PAPA for allowing Lotsa Laffs Photo Booths be a part of your conference and celebration! See you next year!!!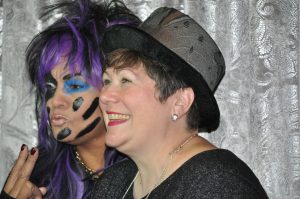 Radical, Dude!!!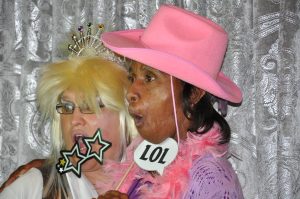 Don't We Look So Cool?!?!?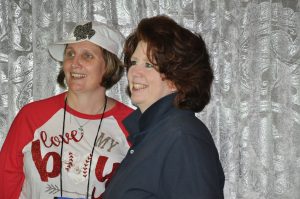 Like Totally!!!
All photos in this blog post by Lotsa Laffs Photo Booths. Copyright © 2017. All rights reserved.