Lotsa Laffs Photo Booths recently celebrated the marriage of John H. 'Jay' Herrington and Sherrill Byron at Marrara's Mountain Lodge in Port Matilda, Pennsylvania. This is the second trip down the aisle for the bride and groom who were previously married to each other and now are remarried to each other again. Jay and Sherrill call their remarriage 'Take 2' which could be seen on the various keepsakes guests received throughout the night. It is too bad the song "Reunited" by Peaches & Herb was not played that night because the lyrics fit the joy the couple felt being reunited again in marriage.
Marrara's Mountain Lodge was the perfect setting for the day. Jay and Sherrill did not have a traditional cake to cut and pass out to guests. Instead, they had three varieties of Dam Donuts on hand for people to partake and enjoy. Guests were able to eat and enjoy the unrivaled taste of Strawberry Shortcake, Blueberry Crumble, and Death By Chocolate donuts.
Lotsa Laffs Photo Booths was setup near the fireplace for guests to come, grab some props, and pose for pictures. Once guests were done dining on some fabulous food, they quickly walked over to the photo booth area to begin creating their dazzling ensembles. They began trying on flamboyant hats that would set the stage for their photo session. Many grabbed boas and masks along with hand held props to generate spectacular pictures. Young and old alike were ready to mug for the camera. Even Kermit the Frog was on hand to grin for the camera with the bride, groom and guests. Guests also had the opportunity to serenade the newlyweds with private messages and photo booth photos in the couple's memory book. Later, Jay and Sherrill could look back and reminisce about the exciting day while viewing the messages along with the pictures!
Thank you Jay and Sherrill for allowing Lotsa Laffs Photo Booths be a part of your big 'Take 2' day!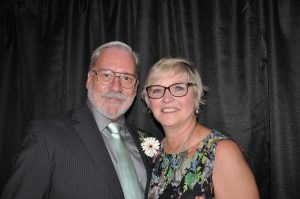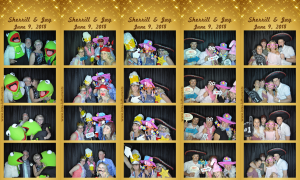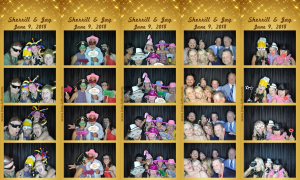 All photos in this blog post by Lotsa Laffs Photo Booths. Copyright © 2018. All rights reserved.