Lotsa Laffs Photo Booths recognizes that no matter where you look today, pictures capture endearing moments in your life. Snap, and a special moment is immortalized. Click, and it is zooming towards your favorite social media site. Photos transport us back in time to a special fun filled moment, and all the memories associated with that momentous time in your life. Photos are a gift that keeps giving, so why not give the wedding gift that keeps giving as a gift to a bridal couple on their special day?
Lotsa Laffs Photo Booths captures unselfconscious and zany fun at any event. Our booth is a party by itself. Lotsa Laffs specializes in combining chic photo strip designs, fashionable props, stylized backdrops with the bridal couple's vision and goals for an amusing and enjoyable time! Memorable keepsakes can be taken home and sent to social media. The newlyweds also walk away with a keepsake filled with photos and messages capturing the joy of friends and family members. Do you want awesome laffs at your friend's wedding?
While hiring a photo booth might not be reasonable for one individual's budget, it makes a great shared gift for the bride and groom. So, if your friends are getting married, consider banding together and gifting the newlyweds some awesome fun with Lotsa Laffs Photo Booths for their wedding reception! If YOU ARE getting married, why not hint to your friends and family that Lotsa Laffs Photo Booths would be a great addition to your big day.
Your Lotsa Laffs Photo Booths wedding gift will be the gift that keeps on giving! Make us your wedding photo booth! Call, email or text us today to make possible that special wedding gift for your favorite bride and groom.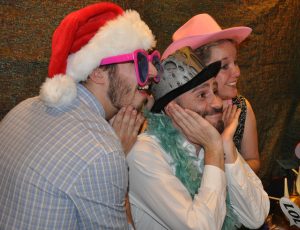 Saying cheese and posing!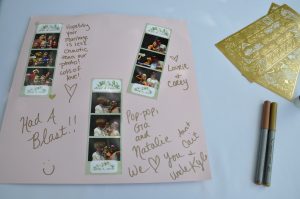 Thanks for the memories!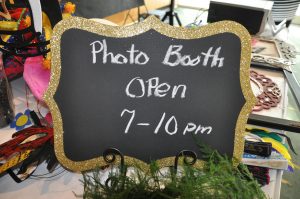 What time are you guys open?
All photos in this blog post by Lotsa Laffs Photo Booths. Copyright © 2017. All rights reserved.