Lotsa Laffs Photo Booths had the pleasure of providing amusing photo entertainment for the Grand Opening of the State College Ocean State Job Lot. This is the seventh Job Lot to open in the state of Pennsylvania. Various Job Lot dignitaries were on hand to celebrate the occasion while participating in the ribbon cutting. The mayor of State College, Ezra Nanes, and three College Township Council members also participated in the opening ceremonies for the State College Job Lot.
Lotsa Laffs Photo Booths designed a special three picture photo strip border template for the State College Job Lot. The border design featured the Ocean State Job Lot logo in a red background. They chose a silver sparkle backdrop for photos. Customers and Job Lot personnel were eager to take amusing photos for the event. Lotsa Laffs Photo Booths had a delightful selection of amusing hats, glasses, signs, lips, mustaches, and boas for all ages to create engaging poses and pictures.
Ocean State Job Lot opened their first store in North Kingstown, Rhode Island, in 1977. Marc Perlman, Alan Perlman, and Roy Dubs founded Ocean State Job Lot and wanted to help hard-working people stretch their money. If they could offer products that helped people save money, then Ocean State Job Lot was meeting their primary goal.
Today, Ocean State Job Lot operates over 145 stores in the New England, New York, New Jersey, and Pennsylvania areas. They have been recognized as one of America's Best Employers. Since Ocean State Job Lot are value seekers and make money go further, they make contributions to a variety of worthy causes such as children's literacy, health care, veteran support, and fighting hunger. The Lion's Pantry at Penn State received a donation from Ocean State Job Lot at the State College Grand Opening.
Thank you, Ocean State Job Lot for allowing Lotsa Laffs Photo Booths to be part of your amazing Grand Opening celebration!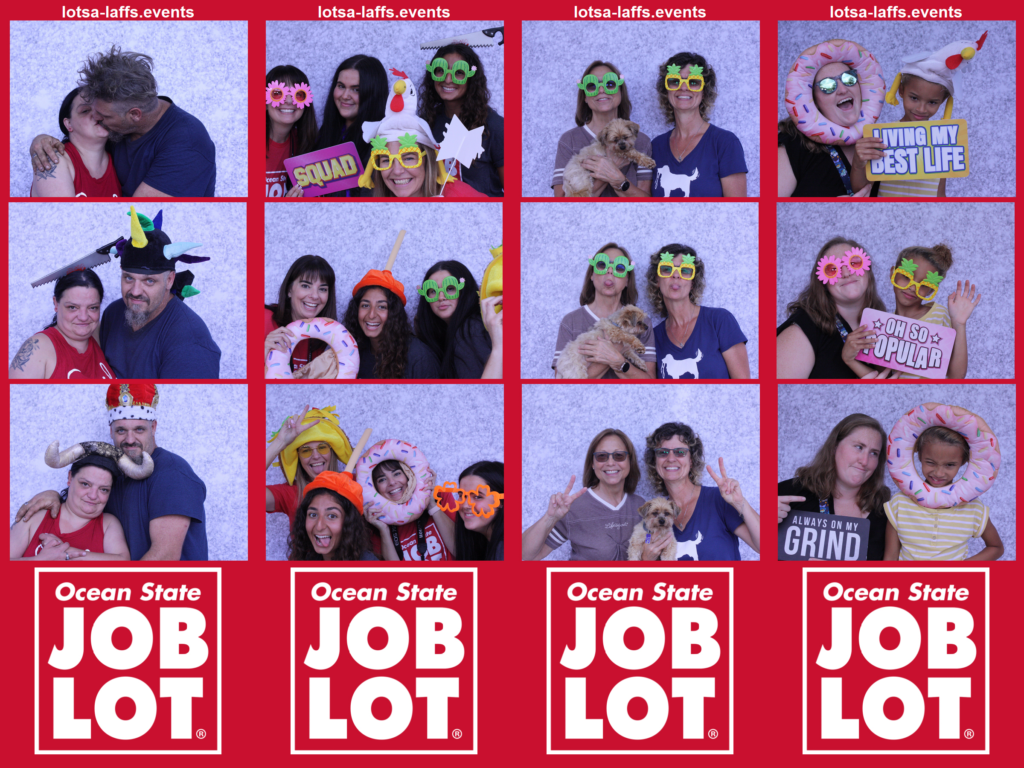 All photos and content in this blog post by Lotsa Laffs Photo Booths. Copyright © 2022. All rights reserved.