Lotsa Laffs Photo Booths had the pleasure of providing photo booth fun for the Pennsylvania State University (PSU) First-Gen Advocates (FGA) and the Student Success Center's First-Generation College Celebration takeover at the PSU HUB-Robeson Center. The First-Generation Day is celebrated nationally and recognizes students, faculty, and staff that are the first of their family to pursue and obtain a four-year undergraduate degree in the United States. The holiday marks the anniversary of the signing of the Higher Education Act of 1965 which created initiatives to expand access for low-income and first-generation students to higher education. Seeing a first-generation student obtain an undergraduate degree provides incentive to family and community to pursue higher education.
Lotsa Laffs Photo Booths created a 2×6, 3 picture photo booth template with the First-Gen Advocates logo and hashtag with a blue glitter background for the event.  Hats, glasses, handheld props, and first-gen props were ready for use while taking a photo in the Lotsa Laffs Photo Booths' Baby Blue camera.  It was great to see the many Penn State first-generation students taking exciting, fun-filled photos.  And We Danced DJ Entertainment provided music for the celebration that had people dancing behind the camera while taking pictures.
The Penn State First-Gen Advocates is a student-run organization.  They support and mentor first-gen undergraduate students, hold workshops for personal and professional development, and provide social events to help first-gen students de-stress and strive at Penn State.  The Penn State First-Gen Advocates promote the welfare of their first-gen student community.
The Penn State Student Success Center is a physical center promoting student support, retention, and graduation goals. The center partners with other departments, organizations, programs, and initiatives to help students achieve opportunities, meaningful connections, and personal development. The Student Success Center at Penn State strives in assisting students achieve their academic goals and completing their degrees.
Thank you, Pennsylvania State University (PSU) First-Gen Advocates and Student Success Center for allowing Lotsa Laffs Photo Booths to be part of your amazing first-generation celebration!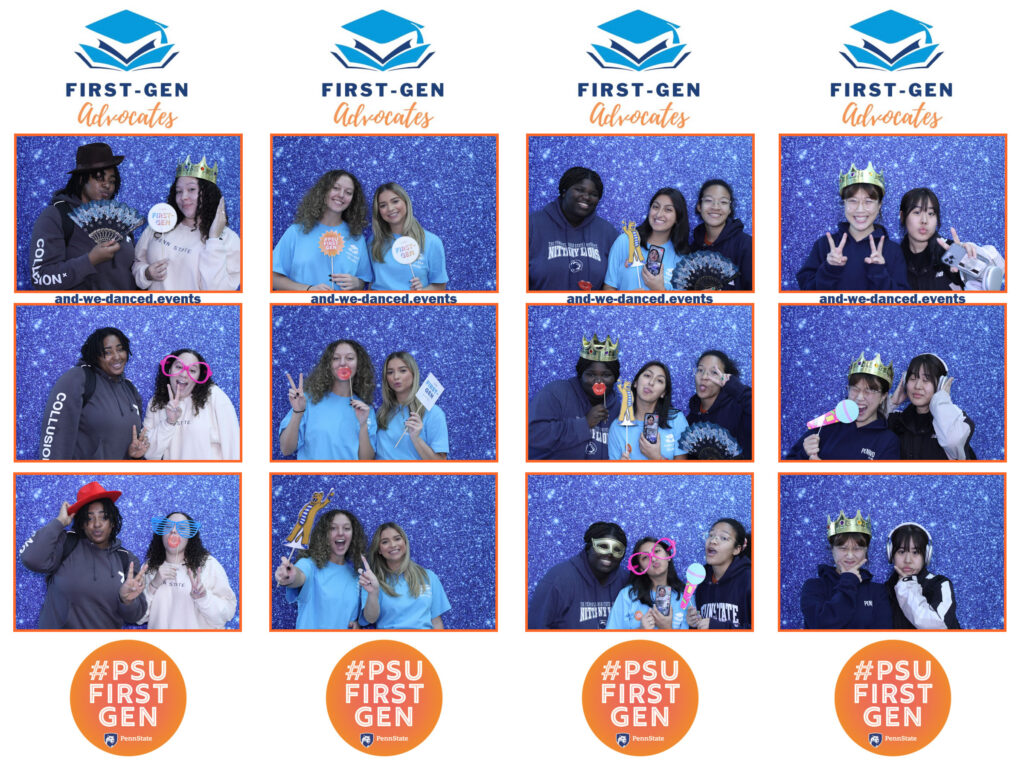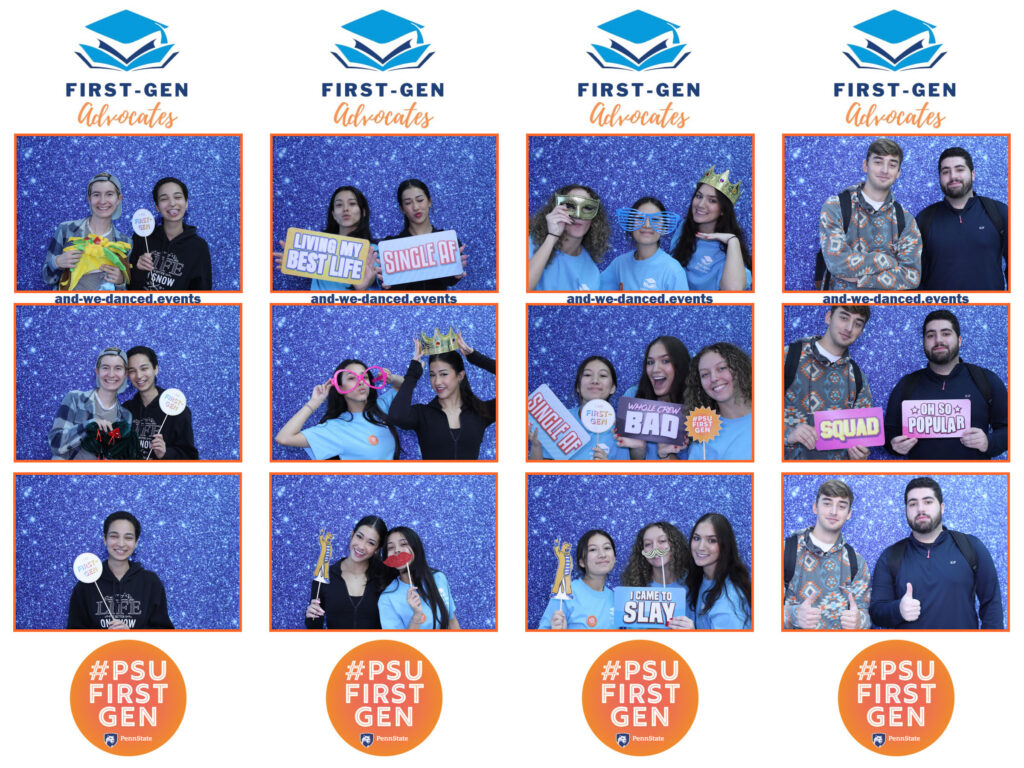 All photos and content in this blog post by Lotsa Laffs Photo Booths. Copyright © 2022. All rights reserved.