Lotsa Laffs Photo Booths celebrated the holiday season and customer savings celebration with KCF Technologies, Inc., at the Happy Valley Brewing Company in December 2021. Kara Lackmann, the Officer Operations Manager at KCF Technologies, did a fabulous job putting together the party for the KCF Technologies family. The Happy Valley Brewing Company was attentive to the guests all evening. The KCF Technologies family was consistently raving about the food and desserts throughout the evening. Besides the KCF Technologies family stepping behind the Lotsa Laffs' Orange Crush camera, the Happy Valley Brewing Company staff even snuck behind the BIG camera and posed for some funny pictures.
The event began with presentations by the KCF Technologies founders and leadership team followed by awards for KCF Technologies' mission and vision to select employees. KCF Technologies asked Lotsa Laffs Photo Booths to design a 2×6, 3-picture photo booth template for their event similar to their invitation for the festivities. The template incorporated a dark blue background with the KCF Technologies' logo, white snowflakes, and the celebration verbiage.
Lotsa Laffs Photo Booth had a delightful array of holiday hats, glasses, and handheld props along with fun-filled hats and glasses. Many guests grabbed holiday garb and decked themselves out for the holiday season. They then took additional photos with non-holiday amusing attire. The more the merrier behind the camera was the saying for the event. Lighthearted enthusiasm ensued as guests stepped behind the BIG camera and posed for pictures. Lotsa Laffs Photo Booths captured the fantastic smiles along with the silliness of the holiday season.
Tis the season to be jolly, and Lotsa Laffs Photo Booths is ready, willing, and able to provide any celebration with some laughter-filled moments. Thank you, KCF Technologies, Inc. for choosing Lotsa Laffs Photo Booths for some humorous, delightful, and lighthearted entertainment for your celebration this holiday season!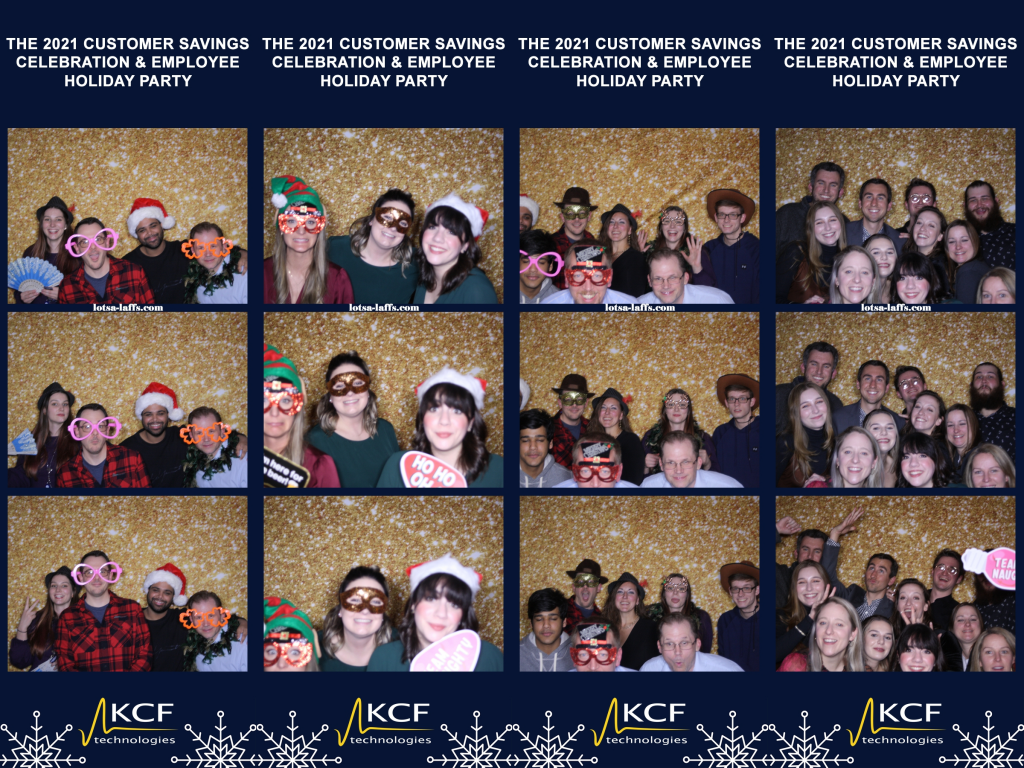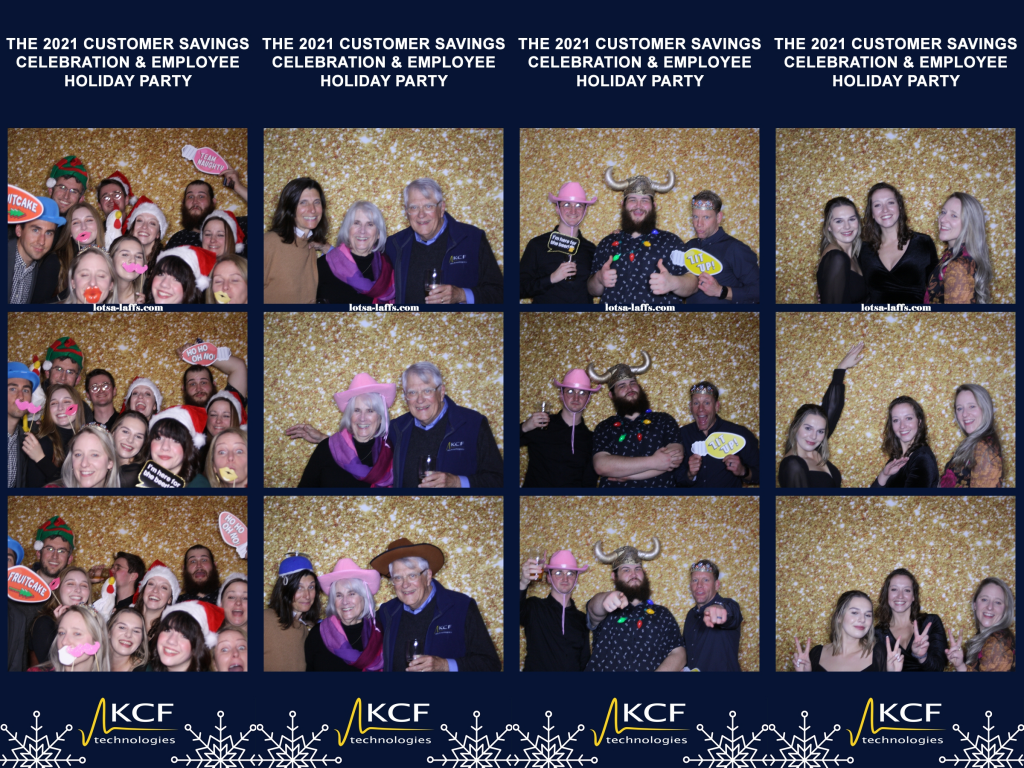 All photos and content in this blog post by Lotsa Laffs Photo Booths. Copyright © 2021. All rights reserved.